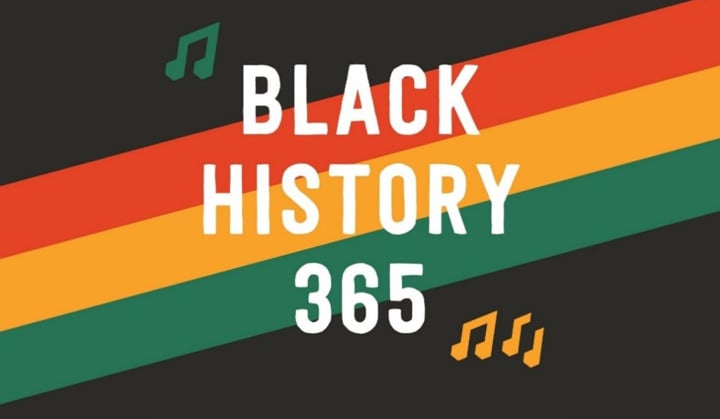 As Black History Month draws to a close, we have gathered a selection of ideas based on Sing Up's library of resources that will help you integrate black history and culture into your lessons all year round.

Explore the West African Influence
The Exploring the West African Influence project for Key Stage 3 and 4 is ideal for exploring Black History through the lens of West African musical culture and its influence on musical styles.

If you're thinking of adding our new Play percussion units into the mix for Key Stage 2, check out Rosewood gratitude which looks at the Balafon and a clave rhythm which can be heard within Afrobeats and other contemporary music styles today.

Our Play percussion units (five in total) are recommended for use in the spring and summer terms to work as part of Sing Up Music, our primary music curriculum.

World War I and the Commonwealth
WW1 truly was a world-war, bringing in troops from Africa, America, the West Indies and Asia to fight alongside the UK - some of whom eventually settled in Britain. Our Armistice/Remembrance Day assembly plan provides a wonderful opportunity to remember and consider the contributions of these soldiers with the beautiful songs Remember and Keep the home fires burning, as well as ideas for cross-curricular exploration including a fun 'Postcards from Home' activity.

Women of STEM
Perfect for International Nurses Day, our much-loved song Brave nurses (Our lives are now better) names and celebrates Mary Seacole alongside Florence Nightingale and Edith Cavell, best known for their contributions in the Crimean and First World War. Sing Up has also curated a wonderful resource celebrating women in STEM called Hidden Heroines of STEM featuring NASA mathematician Katherine Johnson.

The Sounds of the Caribbean
Through the medium of calypso, explore the tradition and history of Carnival both in the Caribbean and in the UK, as well as the cultural contributions of the Windrush generation who brought with them the sounds of the islands.

Check out our Play percussion units for Calypso solèy levé and Mangrove twilight.

Further along the musical timeline is the emergence of reggae, which, having been imported from Jamaica, soared to popularity in the UK in the 1970s. Delve into the world of reggae music and its impact on British culture and the music scene with the classic Bob Marley tune Three little birds which has an optional ukulele arrangement. Reggae and spin-off genres like Dub have had a large impact on contemporary music. (See our resource list below to learn more). You can see a full list of our reggae songs here.

African American music and the Civil Rights era
You can't talk about black musical heritage without talking about the blues which is connected to numerous musical genres such as Jazz and Rock 'n' roll! Check out Sharon Durant's Follow the drinking gourd for a journey from a Spiritual to contemporary R&B in one song. Also, be sure to check out this lovely Sing Up Music unit for year 6 based on the song Ain't gonna let nobody which explores the civil rights movement in the USA and the use of music as a form of protest. This rich resource also includes introductions to works by black composers.

---
For more ideas, don't forget to check out our Black History 365 Playlist or explore our growing Song Bank.
Not a Member? Register as a Friend to preview the resource suggestions listed in this article.

Further reading and resources:
WW1 and the Commonwealth
https://www.nam.ac.uk/explore/commonwealth-and-first-world-war
Black British Music History (Black Cultural Archives/Google Arts & Culture)
https://artsandculture.google.com/story/RQURMkEhl4aGxw
Map of genres and subgenres in Britain (showing influence of Reggae and Dub on musical culture)
https://artsandculture.google.com/asset/dub-mind-map-and-sub-genres-museum-of-london/_QEf7SE9ymRNpA
Carnival in Britain
https://www.itzcaribbean.com/carnival/carnivals-uk/
Black Composers
https://www.nateholdermusic.com/ (Nate has a number of books and lists of male and female composers on his blog)
https://www.classicfm.com/discover-music/black-composers-who-made-classical-music-history/
Reggae (A Brief History)
https://www.youtube.com/watch?v=aESKQxeWCZQ