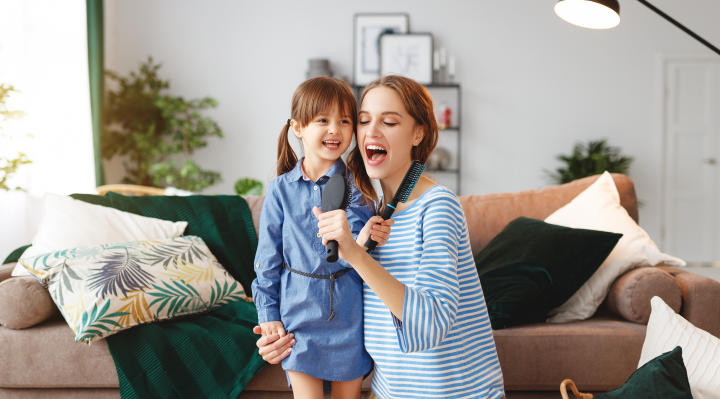 Chances are over the last few weeks your daily routines have changed dramatically. At the moment, we're all faced with the unfamiliar; whether it's working from home for extended periods of time, home schooling children of various ages or adapting to seeing family and friends less. We all need a dose of happy right now and singing can provide just that. Plus, it boosts our heart and immune system, helps beat the blues and is free!
We'd love to hear how you're getting on so remember to tag us and use #SingUpatHome.
Get moving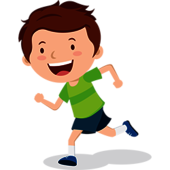 With daily gym sessions and school playtimes no longer on the agenda, finding ways to keep active is super important. Perfect in combatting feelings of cabin fever, an action song will provide an energy boost to all taking part. Shake my sillies out, Baby one, two three and Wiggle jiggle are just some that will do the trick.
We've put together a Get moving playlist with some great songs and activities.
Learning and topics
If you're trying to fit some learning into the day, bear in mind that singing helps children to retain and recall information, so try out some topic songs. Challenge them to write their own too. There's loads to explore in the Sing Up at Home area, so please have a look. You can search by age and then topic. You'll find loads of songs and fun activities you can do at home and some printables too.
Fun and silly
Maintaining work/life balance isn't easy at the best of times, never mind given the current situation. If you've got several children of different ages to keep occupied, plus a number of adults trying to work from home, it's understandable that nerves might be a bit frayed. Looking to lighten the mood? A silly song is just the ticket. Choose something with funny lyrics or made up words or tongue twisters and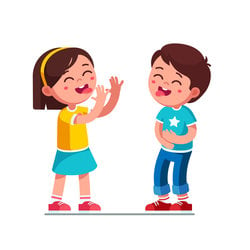 make it an opportunity to pull faces and have a laugh together. Singing together is a way to keep spirits high and keep children busy and feeling good.
Check out our Silly songs playlist and have a giggle!
Empowering and inspiring
Having a group singalong is one of the ways to get endorphins flowing and can help us keep connected when we're feeling disjointed. Try some family favourites or current chart toppers that everyone can join in with. You could add in a dance routine and perform it to family members over the internet! Try not to get too hung up about it and remember it's about the process rather than the outcome (it's not a competition). The idea is to sing together to encourage group bonding, release tension and have fun, so focus on the reason why you're doing it as opposed to the how it sounds.
Our Empowering/inspiring playlist features some real winners from Disney classics to Sing Up faves – Get pumped!
Relaxing and soothing
With usual routines interrupted, children might need a bit of encouragement in the form of a song to support everyday tasks. Try a spot of improvisation - using the tune of a nursery rhyme and inventing new lyrics to suit the situation. The tune of London Bridge is falling down could become a bedtime song, with verses such as: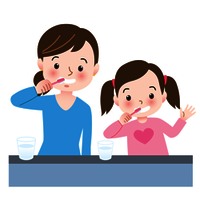 Time for bed now, brush your teeth,
Brush your teeth, brush your teeth
Time for bed now, brush your teeth
Brush your teeth
Other examples could include: Time for story, choose a book or Time to sleep now, close your eyes (x3) etc.
Singing is also a great distraction technique and can be used to divert attention – when a baby is wriggling, when changing a nappy for example, or when a toddler needs extra encouragement to eat something. It might also be just what's needed to take a child's mind off a potential tantrum or disruptive behaviour.
Explore our Relaxing/soothing playlist for more.
Just add singing
The great thing about singing is that anyone can do it, anywhere and it doesn't cost a penny, which, given the circumstances is especially helpful! Try it yourselves and see if it can ease tensions and lift spirits. Whatever you're singing at home, be sure to keep in touch and share it with us on Twitter, Facebook or Youtube and use #SingUpatHome.
We really love hearing how you're getting on and hope you enjoy singing with your little ones.
Take care and keep singing!