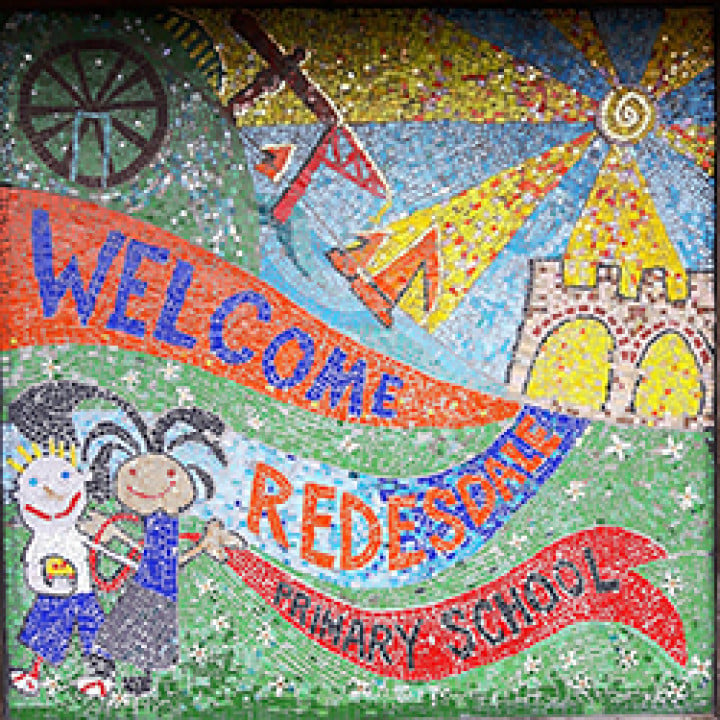 On Sing Up Day, we like to celebrate by taking a moment to visit some of our local Sing Up Member schools to experience the singing and music that people are creating first hand. Amy Armstrong, Sing Up's Awards and Learning Executive, spent the morning at Redesdale Primary School in Wallsend. Here's what happened.
I had a wonderful morning at Redesdale Primary School in North Tyneside on Sing Up Day. The choir, who were fresh from their performance in Whitley Bay Playhouse as part of the North Tyneside Music Hub's Spring Sings, led the school singing Be the change as part of a whole school singing assembly. There is a fantastic culture of singing at Redesdale School, driven by Music Coordinator Kate Anderson. She had this to say about singing at Redesdale:
'Here at Redesdale we use Sing Up across the school as our Singing Strategy. All classes use Sing Up songs as part of music lessons. We also have termly Sing Up celebration assemblies where each class performs songs from Sing Up.
'We embrace singing within our school community through our choir. The choir work incredibly hard and show great dedication to attending lunch time choir sessions each week. They perform in events organised by North Tyneside Music Hub and in and around our local community. We perform at our local residential care home each year and at our local supermarket. The choir regularly perform for the whole school and lead singing within their own classrooms. As Music Coordinator at Redesdale, I am working hard to recruit more male members of choir through careful song choices and showcasing the fun we have as a singing community.
'Thank you for sharing our Sing Up day celebration.'
A big thank you to everyone at Redesdale Primary School for letting me share Sing Up Day with you!
If you took part in Sing Up Day 2018 make sure you send a video of your singers performing Be the change to [email protected].