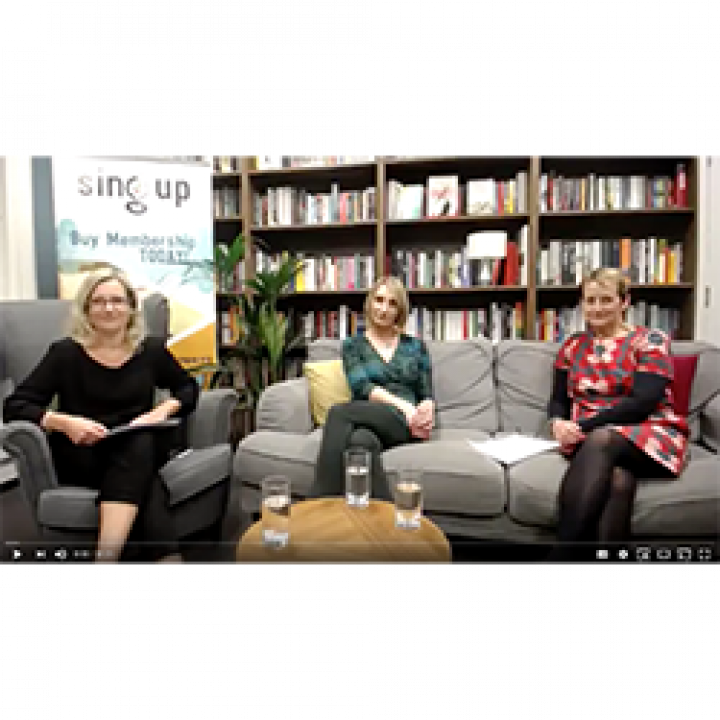 This November, Sing Up CEO Michelle James met with teachers Amanda Bennett (Headteacher, Seaton Sluice First School) and Bethan Gill (Assistant Headteacher, John Scurr Primary) to discuss how to become a Singing School.
Michelle also offered a sneak peek at Sing Up's new book, The Singing School Handbook, and discussed with our guests their techniques for getting everyone singing. During the live Q&A they covered getting other members of staff on board with singing, creating an inclusive environment, different moments throughout the school day to sing and more. Watch the full video below.
Thank you to everyone who attended the Facebook Live event or sent in questions. Make sure you like Sing Up on Facebook so that you're notified about our future events.