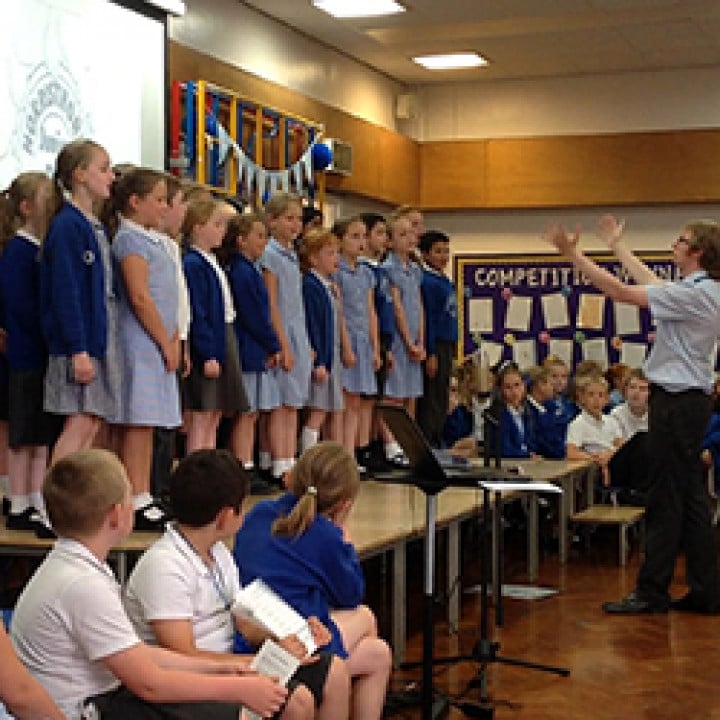 In the run up to Sing Up Day, we'll be sharing stories from some of the schools and organisations taking part. Find out why singing is so important to them.
Norristhorpe Junior and Infant School is a recent addition to the Sing Up family. After jumping straight into and achieving a Sing Up Award last year, they'll be using their first ever Sing Up Day as a celebration of their musical achievements so far. Impressed with how they had managed to integrate singing into so many aspects of learning throughout the curriculum, we spoke to their Awards Champion and Year 5 teacher Gareth Luby about how they plan to spread a little singing this Sing Up Day.
'This is the first time Norristhorpe will be celebrating Sing Up Day and we wanted to celebrate with singing throughout the day. We are starting off with a Sing Up Day Big Sing: inviting children, parents and staff to start the day together with some upbeat and uplifting songs to get us really in the singing mood. Teachers will be using singing to support Maths and Literacy in the morning, with songs like Nouns to increase children's enjoyment and participation in their learning.
Over lunchtime, our school choirs will be performing an open rehearsal to share their singing journey with other pupils and staff. We will also be hosting a Sing Up Karaoke - where children can perform one of their favourite songs we have learnt at school.
In the afternoon, children from year 6 will be leading singing activities in other year groups, including sharing warm-ups and teaching sections of Let love shine through, before we come together at the end of the day for a special celebration and singing assembly. We're looking forward to a memorable day!'
Are you taking part in Sing Up Day? Send you story to [email protected]