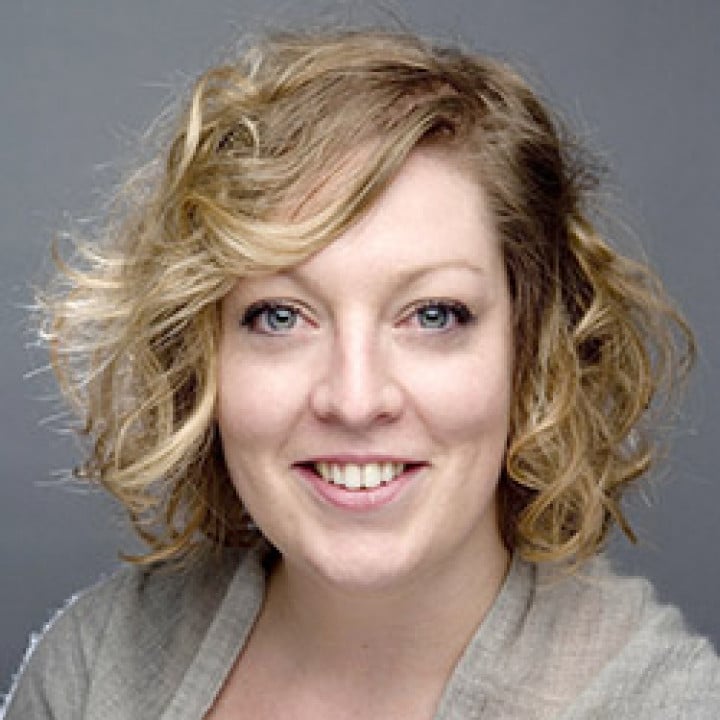 School: St Saviour's C of E School, Little Venice, London.
Position: Expressive Arts Teacher / Actor & Improviser.
What singing currently takes place in your school?
St. Saviour's is truly a singing school! Singing happens at all points during the day – in classrooms, assemblies, on the playground, at special events and concerts. We have a strong school choir who regularly sing at outside events as well as at our weekly school church services.
We end each school year with an Expressive Arts Concert with a large number of children singing solos, duets, presenting songs in small groups and a staff choir performance too!
How important is singing to you and your school, and why?
It is at the heart of the school curriculum, and with recent studies proving that singing has an impact on self-esteem and raising academic achievements, it's important to remember that singing and music are not a luxury or add-on; they are an important part of a children's learning journey. Ask the children why they love singing and they'll be quick to tell you that it gives them a chance to express themselves. Singing offers them a sense of freedom and joy that is so easily squashed out of the curriculum if we're not careful to prioritise it.
What impact have you seen singing have on the school community?
Since becoming a Sing Up school, there's been a noticeable change in the confidence of the children when performing – not just when singing, but when standing up in front of any audience. Singing makes the children (and staff) happy.
We've started to run singing mornings once a term where the school opens thirty minutes early and parents and children are welcomed into the hall to sing together. We've had some incredibly positive feedback from parents and carers who have enjoyed watching their children singing and have also enjoyed singing themselves. We're often asked to run them more frequently and a parent choir is in the making!
How do you create opportunities for singing in the school day?
Singing happens at all points in the day, like during transition times and singing Grace before lunch. At the moment we're working on learning an end of day song for the whole school so that we all leave with the same relaxed feeling.
Class teachers sing songs with their children in lessons, especially when the songs link to topics. SingUp has a special History playlist which is a good place to start and also lots of maths and science songs too!
How has your work as an Improv actor and as a singer effected your approaches to teaching music?
Working in the Performing Arts outside of the classroom has had a huge, positive effect on the work I do with children. Performing in Musical Theatre productions is a wonderful way to keep my own skills and voice in shape and in doing so helps me to be confident in the classroom. It challenges me to learn new repertoire quickly (just like I expect the children to do) and I'm always borrowing warm-ups that I learn from Musical Directors to use with my classes.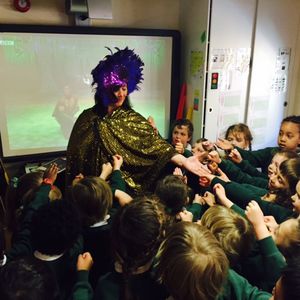 The key principle of Improv is 'Yes and' - that means listening and responding, being flexible and thinking on your feet. I've been performing Improv for over a decade and I am certain that it has made me a better teacher. Not only are you more responsive to what's happening in the classroom, but it's helped me to develop a good rapport with the children, remain playful and have the confidence to share my sense of humour with them.
In Improv there are no 'mistakes' and this attitude is certainly welcome in my classroom too, encouraging children to explore and investigate while on their learning journey. It is particularly useful when working on composition and it really helps reluctant learners to join in. I have worked a lot on self and peer assessment over the past few years so that the children are able to spot things that are successful in their work and make appropriate suggestions.
I would thoroughly recommend all teachers to take an improv class, it certainly boosts confidence and helps keep you reactive in the classroom.
Do you have any advice for teachers who need help building confidence as a singer?
My singing teacher always says that it's better to be 'strong and wrong' when starting out! It's very hard to get better if you can't hear the sound you're making, so commit to what it is you're singing and then it'll be easier to hear the changes you need to make.
Children are very forgiving - they love it when their adults are confident at leading them when learning or practicing a song, whether you sound like Adele or the milkman; they don't mind! If you're willing to give it a try (even if you don't feel that brave) the children in turn will be more likely to take a risk too.
Have 'singing leaders' come to the front to help learn a song. That way the focus is off of you and the children are more likely to be watching their classmates.
If you're really keen on developing your singing technique and confidence, there are plenty of online singing tutorials on YouTube.
Find a local choir where you could join in just for fun and build your confidence in a low pressure environment away from school. Rock Choir run a good network across the country and have fun repertoire to learn and perform.
What are your top five favourite songs on the Sing Up site?
I wish I knew (how it would feel to be free) - a huge hit that gets sung regularly at whole school events (parents love it too!)
Let love shine through - We're already enjoying learning next year's Sing Up Day song. It's catchy, upbeat and puts a smile on everyone's face!
Love shone down - a great Christmas song that we have added to our Nativities and school concerts.
Creepy castle - I defy anyone to not love watching the children sing this one. It's a regular request during the Winter months! (Watch the video)
Let's start to sing! - a great warm up song that we often use at the start of singing assemblies, the children love the challenge of singing in parts.
At the risk of sounding like a broken record, Sing Up is by far my most favoured singing resource in school for its varied repertoire and ease of use on an interactive whiteboard. The echo track feature available in the Sing Up Song Bank makes it easy to learn a melody bit by bit and often tracks have a slower version to help when you first begin learning a song. The fact that we can download a song and print off sheet music is also brilliant as it means we can work on the songs with our school pianist and have live accompaniment for performances.
See more of St. Saviour's great singing on their YouTube channel
Be our next Teacher Spotlight
Get in touch at [email protected] and let us know what you've been up to! Check out our other Teacher Spotlights for inspiration.