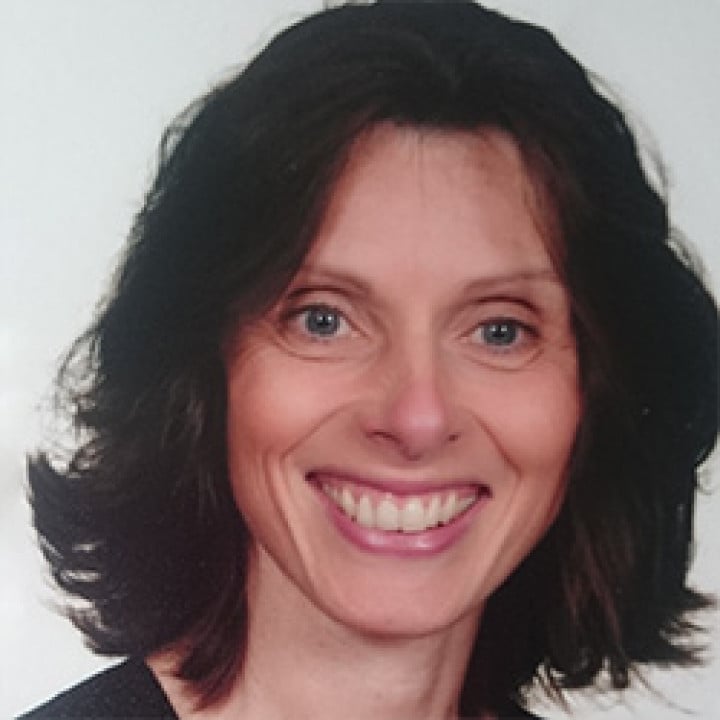 Name: Corrine Wellby
Position: Music Leader
School: Upper Beeding Primary School
What singing currently happens in your school?
We currently have in place 'Singing Monitors'. This is a system I set up to help us in our application for the Gold Sing Up Award. The idea is for children to volunteer in leading whole class singing throughout the week. A termly rota is set up at the beginning so that the children know who is leading and when. All the songs sung during the week are collected by members of the Arts Council and during our whole school assembly on a Monday, a trophy is awarded to a KS1, Lower KS2 and Upper KS2 class for the most songs sung.
We have regular 'events' throughout the year. In between these, we have several local projects and other vocal opportunities that come our way, e.g. a vocal workshop with the conductor David Lawrence OR a workshop held at Chichester Cathedral in partnership with West Sussex Music Service.
What singing are you involved in in your wider community?
We have the community come to us for events such as Harvest Festival and Christmas. We are often invited to sing at local events throughout the year too.
What positive effect have you seen singing have on your pupils?
Through our Singing Monitors scheme, I have seen children's confidence and self-esteem blossom as they are given the opportunity to lead in front of the whole class.
Children work hard at their singing (whilst having fun of course). We recently won 'Choir of the Year' at the Arun Young Musicians Festival which we are immensely proud of.
Can you tell us a bit about your Sing Up Awards journey?
Music has always been one of the strengths of the school so when Sing Up was first introduced, it provided us with an ideal opportunity to audit our music delivery. It helped us to formulate new ideas and inspire our children further. Over the years, we have definitely grown as a school and the quality of singing is high but never to the detriment of enjoyment.
One of the criteria to gain Platinum was to instigate a locality initiative. From this, our Year 2 Singing Festival was born. With the support of the other local primary schools, we worked together to produce a morning which enabled all of our Year 2s to sing together but also gave them a platform to perform on their own as a school in front of the other children.
There is never a dull moment at Upper Beeding. Singing is a passion of mine and to be able to share this and nurture it with others is a real privilege. As a result of Sing Up, we have the confidence to work towards other goals such as achieving the Arts Mark. We currently hold a Gold award but now we are pushing ourselves to look at Platinum [Edit: since this article was written, Upper Beeding Primary have now achieved a Sing Up Platinum Award which will involve a lot of hard work but we have our enthusiastic band of Arts Ambassadors now on the job!
Can you tell us a little about the boys' choir you have recently started?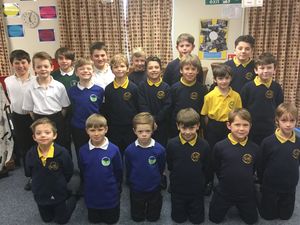 During the West Sussex Music Conference in May 2016, music teachers worked with Patrick Allen (Singing Matters) and one of the foci was boys' singing. Inspired by the work we did with Patrick, I looked at the possibility of setting up a boys' locality vocal group. We have had a great term with a group of boys who all have a passion for singing. In the initial sessions, I purposely chose songs I was fairly confident that they would enjoy i.e. We will rock you, Eye of the tiger and Sweet child o' mine. Once their confidence had grown, we looked at Oleo – an African song with harmony lines. The boys have now given themselves the name 'The Backbeats'.
What made you want to start a boys' choir, and what are you hoping to achieve?
It was something that, as a locality (5 Primary Schools in total), we hadn't tapped into yet. I have seen a lot of quality singing among boys and I felt that they now needed a platform on which to show off what they can do. At this time, my goal is to inspire the boys and nurture their passion for singing. To a degree they will determine the direction of the group - pupil voice is important and they need to be seen to be making decisions as they embark on this exciting journey.
What advice do you have for getting other members of staff involved in singing in your school?
We are lucky in that staff at Upper Beeding do not require a lot of encouragement to sing. KS1 teachers sing with their children all of the time for every topic – to the point where it is not unusual for these KS1 classes to sing over 100 songs in a week! Topic songs are highly sought after and used to enhance and reinforce learning. A few years ago, we looked at ways in which we can improve tables learning and through a series of songs called 'Percy Parker' which are sung every day at the beginning of the maths lesson, children are achieving better results in their times tables.
Other members of staff regularly teach topic related songs and use them when presenting an assembly to parents and children. Last Christmas, I organised a studio engineer to come into school to record the children – and staff! Children love to watch their teachers perform and the huge round of applause that followed the song was testimony to this.
What are your favourite Sing Up resources and why?
The Song Bank has to be the best resource with songs to suit every occasion. I love the fact that a Secondary Hub has been created as there is some great material to challenge your more able singers.
Assembly Plans – there are some great ideas when you are stuck and it's your turn to lead assembly.
Topic Plans – great cross-curricular ideas and a range of songs that can be used and found on the Sing Up website.
What are your five favourite Sing Up songs?
What are your aspirations for music education and singing at Upper Beeding?
To produce quality singing is something I constantly aspire to. It's not just about reading the words but getting to understand what the song is about and creating the right mood.
Music education is important part of a child's learning and should not be underestimated. Giving children the opportunity to perform encourages and promotes self-esteem and confidence. It has been proven that the brain works harder when involved in musical activities. Other areas such as language development, co-ordination, enhancing teamwork and discipline and many more can be achieved through a quality music education.
Giving children regular access to instruments, a varied song catalogue and the opportunity to listen to all styles of music are key to a quality learning experience.
Be our next Teacher Spotlight
Get in touch at [email protected] and let us know what you've been up to! Check out our other Teacher Spotlights for inspiration.