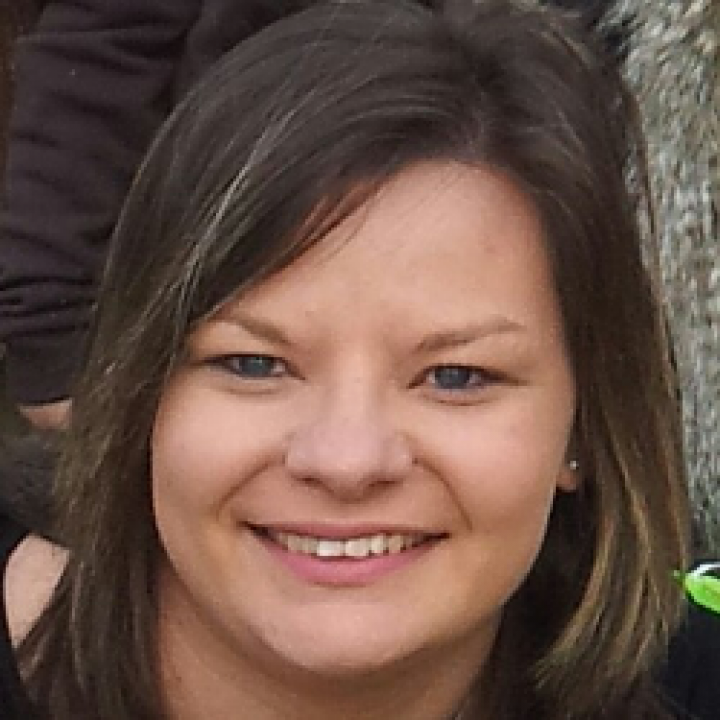 Position: Awards Champion
What do you think singing brings to school life?
It has a massive impact! Everyone in the school is able to get involved, no matter their first language, academic achievement or ability and all enjoy being united as one. As a school we endeavour to sing in school every day (although this is often more than once a day!). Our school motto is to 'Learn, Have Fun and Succeed' and both staff and children believe that this would not be possible without singing.
How do you create opportunities for singing in your school?
All our children sing every day across the curriculum, across subjects and topics, routine songs, singing assemblies, in the playground and more. The children are really enthusiastic about singing and regularly request songs to sing to help their learning (e.g. World War I songs, Ancient Greek/Egypt, times tables).
A singalong is scheduled at least three times a week, and we always aim to encourage and build upon the school song repertoire. We also have a number of enthusiastic children who are our 'Sing Up Helpers' who run singing at break times at our Sing Up stops where children request to sing along to their favourite songs (and this often continues during their own free time).
What tips do you have for getting other teachers involved?
I find that when you have a big group for singing, it is best to use a big space (like a school hall) and make sure there are no chairs around. This means that any adult is able to wander around and enjoy the atmosphere. The enthusiasm from the children soon rubs off! We also had a Sing Up Staff Meeting where the Sing Up Awards and resources were introduced and explored. To share, our school has set up a Sing Up folder on the school server where songs and resources are added for use by staff in the classroom or during a Key Stage or whole-school gathering.
Teachers and other adults in the school have also had the opportunity to teach the children some of their own favourite songs, which the children have absolutely loved. You find many of the songs have a meaning for each adult and when the children have been made aware of this, they've really picked up on that emotion.
What impact has singing had on your whole school community?
Over the last few years, our choir have been lucky enough to perform at several local events – our local Christmas lights switch-on, as part of a cluster schools choir for a local awards ceremony, as well as at a local residential home. The school also performs regularly for our school community at many festivals, performances and charity days and, of course, at Sing Up Day! Every performance or occasion where we sing together is a lasting memory which many children treasure.
What are you favourite songs on the Sing Up site and why?
There are so many but Wonder has to be up in my top ten because the emotion and connection the children are able to show with this song is very moving.
To make sure we cover as many of our favourite songs as possible, at the end of each term, we have an 'All Request Singalong' where the children can choose the songs they'd like to perform. This is always very popular!
What are your favourite singing resources and why?
My number one favourite singing resource has to be the children's voices! Seeing the enjoyment on their faces and hearing a song come together is wonderful.
Otherwise it has to be the Sing Up resources and the 'Songs for Every…' series as the younger children are able to engage with the songs and put actions to the words. We love the variety of songs included in the Song Bank and the resources and advice for teachers is invaluable when working towards a Sing Up Award.
What is your top tip for schools who are doing a Sing Up Award?
I have 2 top tips. The first is to make sure the children have a lot of input into the songs. This means that they will be enthusiastic from the start and will enjoy what they're doing! For example over the last few years, singing has been a big part of our leavers' assembly. The Year 6 children form choirs and choose a song to sing, whilst the whole of the year group participate in a number of songs and perform to their peers, visitors, parents and guests.
My top tip for any school who is about to start, or are currently on the Sing Up Award journey would be to make sure you have access to an iPad or camera and make sure it's close to hand. The older children really enjoy (and always remember) to record evidence, whether it's during playtime or assemblies, which can be a huge relief to a busy teacher!
Have you got any plans for Sing Up Day on 3 February?
Of course! We have made some initial plans and will have our usual whole school singing celebration with a number of performances from the choir and different key stage classes. I am hoping to get our 'Sing Up Helpers' to arrange a number of special activities for the children to share throughout the day as well – so watch this space!
The theme for our Sing Up Day this year about being stronger together. In which ways have you witnessed singing bringing people together?
Having just celebrated receiving our Sing Up Gold Award and the Award journey has continued to have a big impact on our school and singing is now a regular enjoyment for staff, pupils, visitors and the local community. I would definitely say singing really does bring people together and it is now part of celebrating our school motto of "Learn, Have Fun and Succeed!"
We'd love you to be our next Teacher Spotlight– Get in touch at [email protected] and let us know what you've been up to!