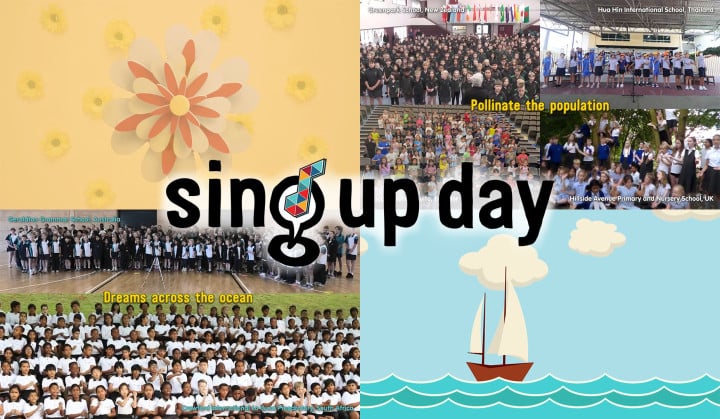 On 28th June 2023, over 25,000 singers across the world joined us on Sing Up Day to celebrate the power of singing. This year, we were delighted to be performing two incredible songs from our new songwriting friends. We felt the wairua all around with New Zealand-based Tomuri Spicer's Blossom out, and we joined the river rushing free with Dreams across the ocean by Wales-based songwriting team Laura Bradshaw and Joseff Gnagbo.

Thank you everyone for taking part and for sharing your Sing Up Day events and videos with us.
Who joined in this year?
5 continents
12 countries
178 schools
25,625 singers
Here are a few highlights we spotted on social media: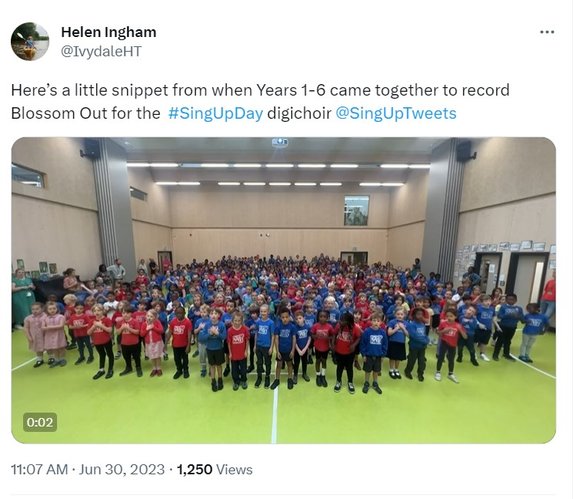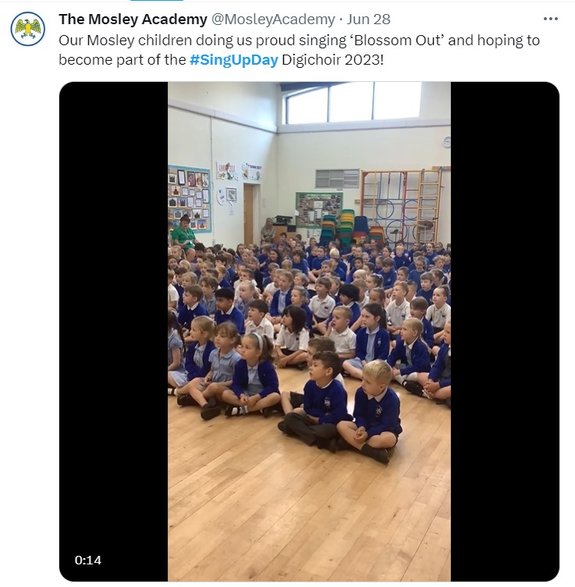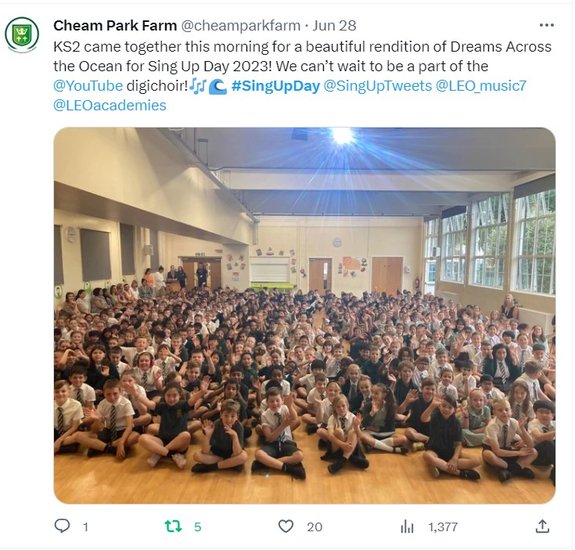 In Dunedin, NZ where Tomuri is studying, 9 local schools joined him at the Tūhura Otago Museum to perform Blossom out.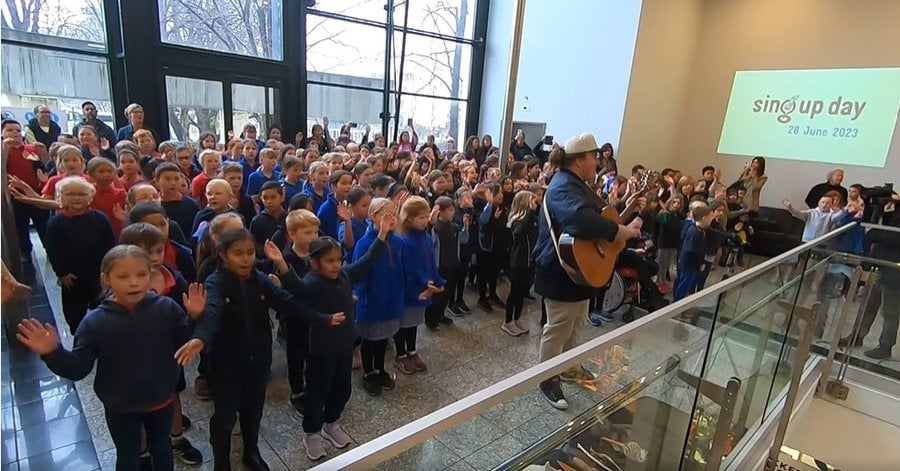 Tomuri was also interviewed about writing for Sing Up Day on New Zealand TV's Seven Sharp. Watch the interview below:
Digichoir
Every year, we ask those who take part to send us a video of their singers performing the song on the day. We then create a compilation Digichoir video from all the video submissions.
This year we received a total of 80 videos – 51 for Blossom out and 29 for Dreams across the ocean. Watch the Digichoir videos below and see if you can spot your school!
Looking ahead to next year
We're already planning next year's Sing Up Day with a call out for songwriters. Get 26th June 2024 in your diaries and watch this space!