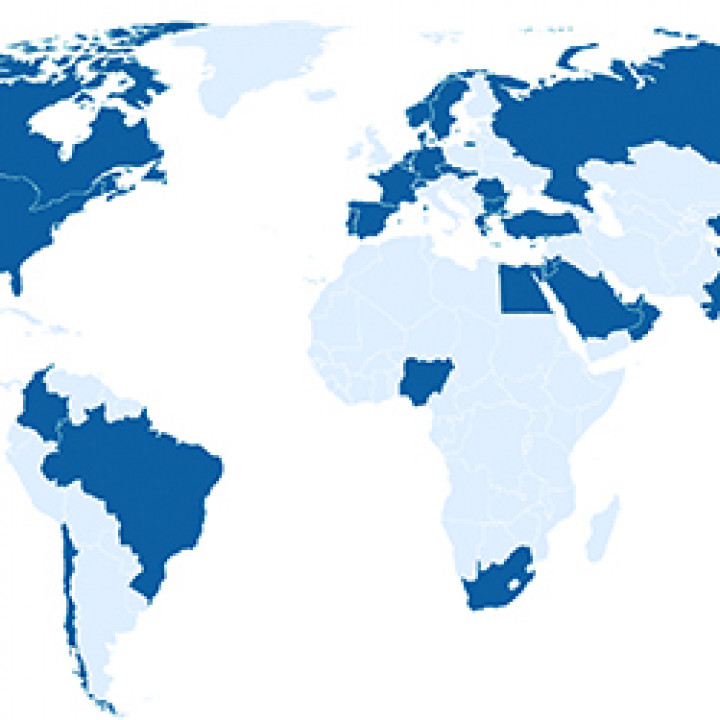 Here at Sing Up, we are proud to count a number of schools from around the world among our Members. From Mexico to Myanmar, Columbia to Qatar, Sing Up is being used internationally in many different ways.
We asked our International Members to share their stories and had some fantastic responses. Hilary Marsden, Music Teacher at Gems Wellington Academy, Al Khail in Dubai, told us how they have been using singing to support the curriculum: 'Year 4 have recently been learning about the Romans and had a wonderful time performing Just like a Roman in two groups with some fun actions to accompany it. We filmed our performances for the children to share with their parents and teachers and the song taught them even more interesting facts about the Romans.' Hilary adds, 'The cross-curricular links and 'Did you know?' sections are also brilliant and full of interesting ideas, and the children performed other suggested songs and warm-ups such as Latin lingo with real excitement and enthusiasm.'
Clara Jeffrey, from King's College School La Moraleja in Spain, told us about how she has been using the different types of audio tracks from the Song Bank with her pupils: 'The amount of songs available is amazing, but we love the slower backing tracks. They are perfect for our EAL learners.' Clara also used some Sing Up songs as part of her school's Christmas concert: 'Our choirs rocked to Shepherds' song and Together at Christmas time.' If, like Clara, you're working on language learning with your pupils, the Song Bank contains a wealth of possibilities. Why not try selecting the 'Modern foreign languages', 'Traditional Non-English language' or 'World' options from the 'Display Songs by…' filters to find songs in over twenty languages and dialects?
Ian Chapman, Music Teacher at Gulf English School in Kuwait says, 'The songs provide cross-curricular links that reinforce students' learning.' Ian adds, 'Our school strives to make learning fun and we cannot wait for Sing Up Day.' It was truly inspiring to see our global community coming together for Sing Up Day 2018. Check out this year's DigiChoir video at www.singup.org/singupday, and, if you'd like to follow Ian's lead, don't forget to keep an eye out for 2019's Sing Up Day song and resources.
We loved hearing about how singing is right at the heart of many of our international Sing Up schools. Hilary at Gems Wellington Academy affirms that she wouldn't be without Sing Up: 'I am always able to discover a great song and/ or warm-up and continue to be inspired by the online material including videos and ideas shared by other practitioners.' Clara from King's College School agrees: 'I could not run my department without Sing Up!'
Our diverse network of International Members provides great scope for sharing ideas across the globe. We're collecting stories from around the world to demonstrate the vital importance of singing in schools. We'd love to hear yours.
You can also connect with fellow teachers and practitioners on the Sing Up Facebook page and Twitter feed – ideal platforms to share good practice, good ideas and good news. There's never been a better time to engage with your international colleagues.