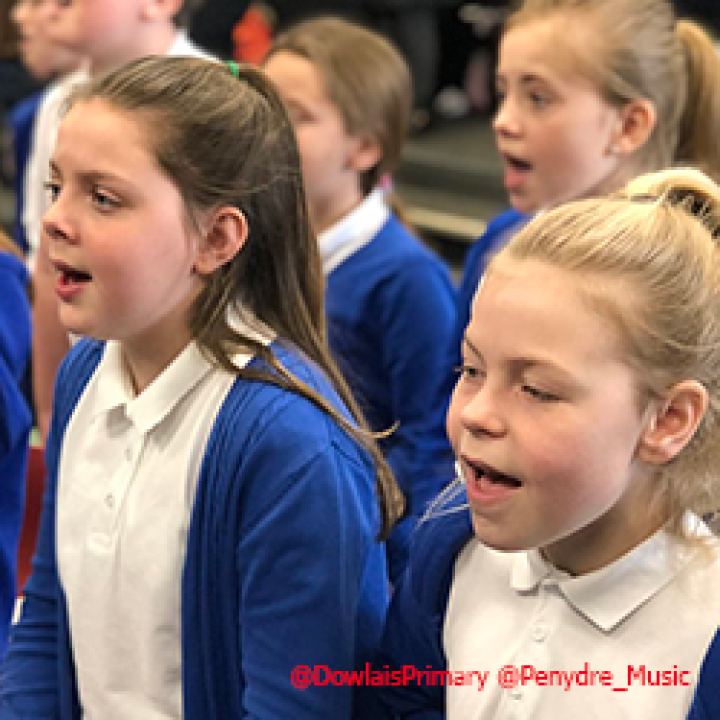 A massive thank you to the record-breaking number of singers who took part in the Sing Up Day celebrations on 13 March 2019.
Sing Up Day this year has been an event to remember. This year's anthem One moment, one people focuses on working together, singing together, and building powerful connections - and we saw schools, music services and other organisations bringing their communities together to do just that. From The Netherlands to New Zealand, we saw singing in classrooms, assemblies, playgrounds, concert halls, and just about everywhere. People of all ages joined in from whole family singing breakfasts to university student visits and community choir performances.
All of the photos, videos and stories you shared with us showed us the power of singing to bring people together. You can remember the day and take a look at other schools' participation in our #SingUpDay 2019 Twitter moment. Check out some of the highlights below.
Who took part in Sing Up Day 2019?
4 continents
10 time zones
30 countries
300+ events worldwide
460+ schools, choirs and singing events
64.5k singers of all ages

Some of the highlights
Some schools started their day with singing at breakfast time, like St Saviours in London. Meanwhile Minet Infant and Junior school sang families into the playground, and Sudley Junior School welcomed families in to 'sing for a cuppa'.
Morning events included spelling fun with the whole school community and robot dance moves. Yale Glee Club (yes, that Yale) visited two schools in Bromley - one primary and one secondary - to workshop the Sing Up Day anthem with students and give a performance.
Some schools even made the news with their singing events. North Lakes organised a 'singathon' event to raise money for the school, complete with harmonies and dance moves.
As if that wasn't enough, mass singing events continued into the evening. What a fantastic Sing Up Day!
See all of the action in one place in this year's Twitter Moment.