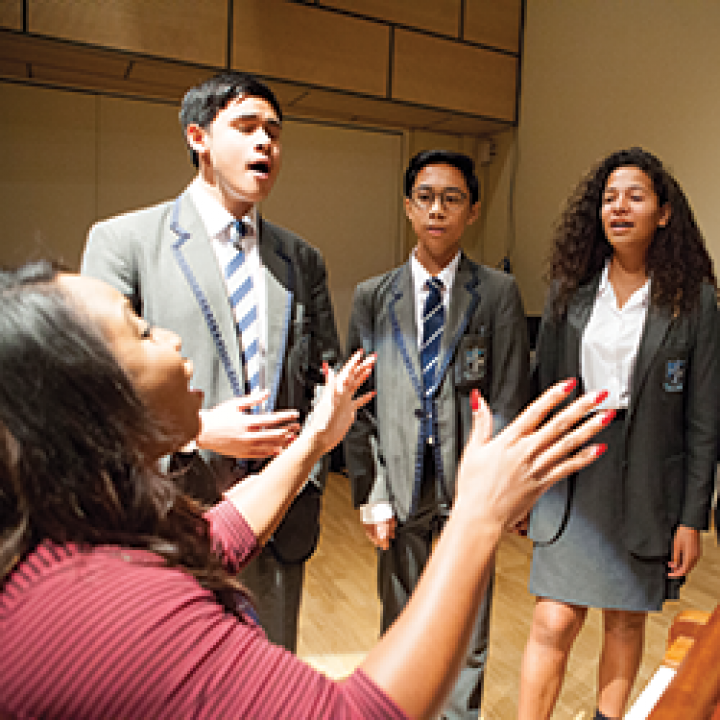 We have a perfect storm of factors negatively affecting the status of arts subjects in our schools currently.
Firstly we have the EBacc which focuses on five core areas of study at GCSE and which seems, statistically and anecdotally, to be having a detrimental effect on the number of students choosing arts subjects at GCSE. The EBacc has been pointed to in recent research by the University of Sussex as a major factor in the decrease in numbers of students electing to take GCSE music. Of 650 state school teachers interviewed, two-thirds of them felt that this was the case. Independent research by the Education Policy Institute (EPI) has concluded that entries into arts subject at GCSE in 2016 were the lowest for a decade.
Both the average number of arts entries per pupil and the proportion of pupils taking at least one arts subject are at their lowest since 2007. This echoes the findings of a study by Norwich University of Arts concluding it is 'likely' the EBacc is putting pressure on arts subjects 'by limiting the number of option subject slots'. And if fewer students are continuing with arts subjects at GCSE, these are the older brothers and sisters of primary children, who will have fewer role models and be less likely themselves to have aspirations in the arts later on.
Pupils under pressure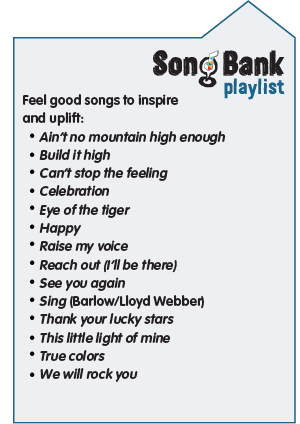 Secondly, pupils feel under more academic pressure than ever before. Earlier this year, a survey of 1,200 teachers conducted by national schools support service The Key, reported in The Guardian newspaper (1 May, 2017) that 82% of primary school teachers reported an observed increase in anxiety and mental health issues around exam time in their pupils and that this problem was getting progressively worse. Another survey has shown that British teenagers are among the unhappiest in the world – coming 38th out of 48 countries with 72% of the teenagers questioned saying they were worried about exams. Anxiety around academic performance often leads to arts subjects being given less time, when actually, the arts might be just the thing for creating well balanced, resilient young learners with strong peer networks and friendship groups.
Thirdly, and as a direct by-product of what parents are reading and hearing in the news surrounding education policy, and also from picking up on their children's anxiety around academic performance at school, parents are becoming less likely to support their children to spend time on music.
And finally, of course, there are well documented and very real budget pressures being felt by schools, primary and secondary all over the country. Recently, a school in Newport, Essex hit the headlines because the head teacher had taken the decision to remove regular music lessons from the timetable for Year 7 and 8 and replace them with a range of musical experiences within six days spread across the year. This enabled the school to avoid replacing a music teacher thus saving budget. While some of these planned musical experiences sound delightful, as music educators we should be asking ourselves whether this actually constitutes a music education. Instinctively, and pedagogically, this doesn't seem to meet that description.
Sing Up conducted some research about singing in schools recently to mark our 10th birthday to track views about how the landscape has changed over the past 10 years, what progress has been made and what the barriers are now. Positives that came through included a widely-held view that Sing Up had a positive impact on the attitudes and beliefs of primary schools in relation to the importance and value of regular singing. Current pressures seem to suggest that we need to reanimate that persuasive work and remind school leaders that music and singing are important parts of school life and of a young person's education. It came through strongly in our research that head teachers can either be a huge support to music in the school or a roadblock. And funding pressures might incline the more ambivalent head teacher to lean towards deprioritisation of subjects like music, unless they see a compelling reason to preserve it.
Changing the culture
Changing a school's culture first requires a change in beliefs and attitudes. Our research and our own experience of this over the years have shown us that this can often be kickstarted through a 'light bulb' moment. Being in the room with a group of children who are singing and making music together and feeling the positive energy, witnessing the shy children gaining some self-confidence, hearing the pupil with low self-esteem finally finding his voice – these are the moments that can transform beliefs, attitudes and the culture within a school and enable a renewed focus on music to begin.
Very often we hear that school leaders want the 'shop window' of high-quality musical performances to demonstrate the enriching school life that exists behind the school gates, but fail to appreciate that this can't happen without a proper commitment to music for all their pupils right through the school year. Learning to sing, play an instrument and develop musicianship skills takes effort, commitment and determination. We expect that from children in other subjects so why wouldn't we also expect it for music? There are well documented concerns over the extent to which our children and young people are becoming less able to apply themselves to longer-term goals and work hard without instant results in this era of gaming and short-term gratification. This is where parents play a huge role and need to take some responsibility. There seems to have been a change in parental attitudes towards music over the past decade where 'stickability' and commitment of the child seems to have fallen slightly by the wayside. I've lost count of the number of instrumental teachers who have said to me that they are under increased pressure from the parents of their pupils to motivate them to practise between, and to turn up to, lessons. The onus of responsibility for engendering a commitment to learning an instrument seems to have shifted over to the instrumental teacher, and there seems to be a much more prominent culture of giving up.
A daily dose of singing
So if parents and head teachers are key in this campaign for a change of attitudes, what practical steps can teachers take to use singing to bring the wider school community together and to provide a daily dose of music? Our previous issue featured some great advice from teachers who encourage colleagues that they just need their voice to start a choir – is it really that simple?
You can help to showcase how pupils benefit from taking part in music by forming choirs and singing groups in your school. It is possible to find relatively simple repertoire which can be sung well fairly quickly – this helps to engage your students who are new to singing through some early rewards and demonstrates quickly to the rest of the school community (staff, pupils and parents) what can be achieved. And your most enthusiastic singing pupils will become your best advocates for music – some teachers do end of term quick surveys with their pupils to capture how they feel about taking part in singing and music. This will quickly build to an impressive set of data about how the students are benefiting. You'll be surprised how many of them will, unprompted, tell you that singing makes them feel better, helps relieve stress and anxiety, makes them feel included in the school community, helps them to build friendship groups and gives them something positive to work towards collectively.