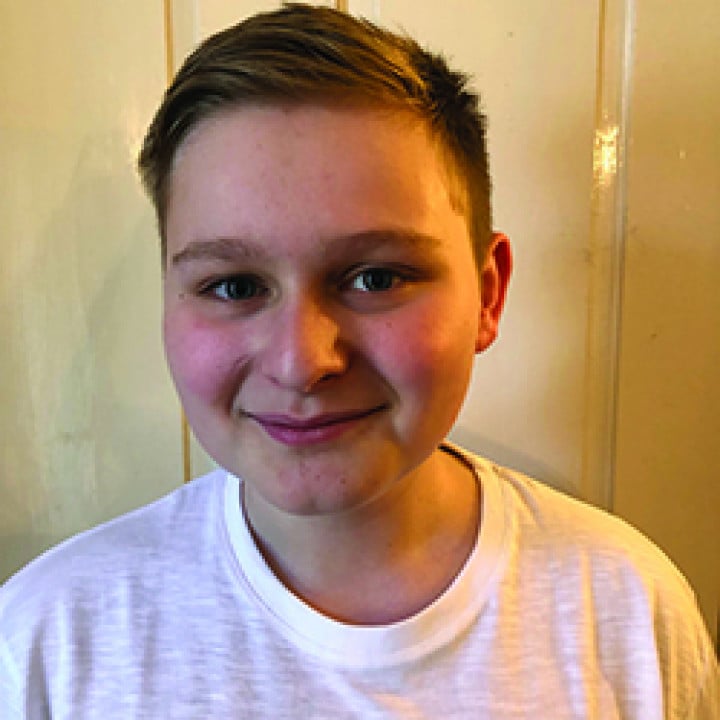 Reuben won a place in the National Youth Boys' Choir at auditions in Autumn 2018. He is a student at Outwood Academy Portland in Nottinghamshire, where he has just started Music GCSE and plays piano and trumpet. He also sings with the Workshop Youth Choir and the Ryton Chorale as a treble.
When and where did you first start singing?
I've always loved to sing; I can't remember a time when I didn't sing. My family are all musical and I joined Stagecoach at a young age where they did acting, singing and dancing.
When did you first join a choir, which choir was it, and who encouraged you?
I first joined a choir in Year 2 of primary school. My mum encouraged me to go to choir because I loved to sing. I feel lucky that my primary school, St Anne's C of E, made music an important part of school life and as a choir we had lots of opportunities like being a part of Young Voices every year. As soon as I went to Outwood Academy Portland I joined the school choir. Portland has an amazing music department where I do 4-5 after-school clubs a week as well as having three music lessons.
How important have teachers been to your singing and musical development?
My teachers have been really important, especially Miss Nelson-Fish because she encouraged me to join the school choir and has continued to encourage me to do things at every opportunity possible. Also Miss Fell, my singing teacher, because she has helped me in developing my voice by telling me how to extend my vocal range.
How did you find out about the National Youth Choirs, and who encouraged you to audition?
My mum saw an advert about NYCGB auditions and wondered if I might like to try. I was a bit nervous but I thought to sing with such a great choir would be fantastic.
How did you feel when you found out you'd got in, and what are you looking forward to?
When I found out that I had got into the National Youth Choir I was thrilled but also nervous at the same time because I didn't know what to expect as it is such a big and professional thing to be part of. I am really looking forward to being able to sing with people who love music as much as I do, learn new things and challenge myself vocally. Currently, I am a member of the Worksop Youth Choir and the Ryton Chorale. Last Christmas I sang in seven concerts having solos in Walking in the air, Once in Royal David's City and A Spaceman Came Travelling. I really enjoy hitting those high notes. However, my only concern is... when will my voice break?!