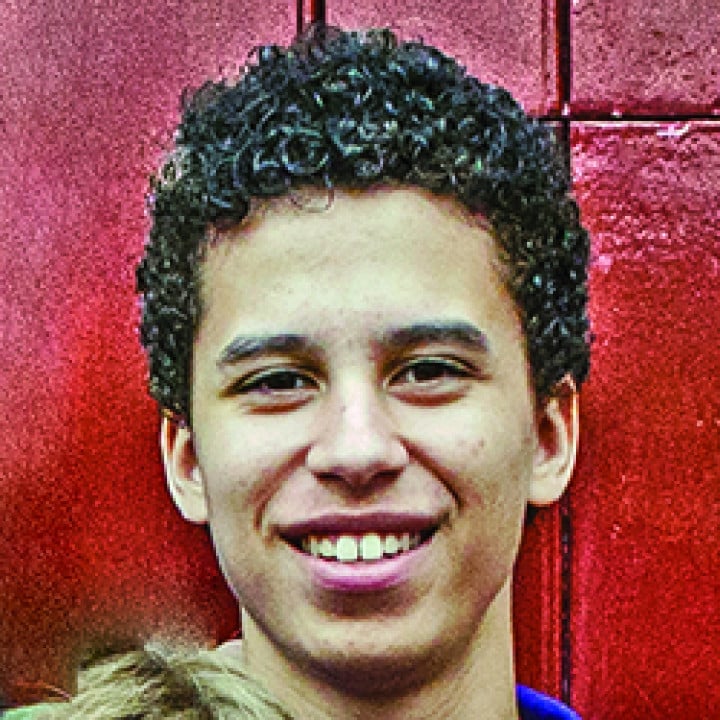 If it hadn't been for the knowledge and encouragement of his teachers (alongside his mum), Joshua Furtado-Mendes' vocal talent might never have been spotted at an early stage, and he wouldn't have known where and how to progress.
How did you get into singing, and how have your teachers helped?
I was very lucky because my infant school really valued music and singing, and we all sang every week. Then my violin and voice teacher Mrs Jackson was very important, because she told my mum that I should take my singing further after a school production of The King and I, and recommended that my mum find out about the National Youth Boys' Choir, and the Junior Royal Northern College of Music in Manchester. This was important because my mum knew that there were advanced training opportunities on instruments but didn't realise that there were opportunities for singers at my age. Then at Stockport Grammar School my piano teacher Mr Dean has also been really important because he encouraged me to audition as a singer for weekend tuition at the Junior Royal Academy of Music. And again, this was something that I didn't know I could do.
How much singing do you do currently?
My school has a very vibrant music department and I am actively involved in all the choirs and dramatic arts productions there. I also sing in the Hallé Youth Choir as a first tenor, which means that I regularly get the chance to be conducted by Sir Mark Elder at major concerts and events, most recently at the National Service of Commemoration of the Manchester attack. Last autumn I have just started weekend studies at the Junior department of the Royal Academy of Music, where I am being trained towards becoming an operatic tenor, and where I also sing as part of the mixed-voice choir, chamber choir and vocal ensemble.
Do you play any instruments?
Yes, as well as singing I am currently working towards my ABRSM Violin Diploma. I've been able to play as part of lots of really good local orchestras all the way up, including Stockport Youth Orchestra, Alderley Edge Orchestra and the Greater Manchester Youth String Ensemble, and these groups have allowed me to play in loads of great concert halls.
What have you enjoyed about being in the National Youth Boys' Choir?
I have thoroughly enjoyed learning and making music with people sharing the same passion for singing that I do and performing at various concert venues. The uniformity of sound brought by the excellent conductors and vocal coaches on the courses is what differentiates the group from other choirs across the country. Although all my National Youth Boys' Choir concerts have been unforgettable the most memorable concert was the gala concert at the Royal Albert Hall in 2016. This was an experience that will stay with me forever because all the other NYCGB choirs were involved too, and to sing in that venue was truly a dream come true
What are you working towards next?
I am currently working towards my ABRSM Diploma in Voice, which means I am preparing music in English, French, German, and Italian and English repertoire ranging from Baroque arias to Lieder by Schubert. And I'm continuing to study at the Junior Royal Academy of Music with my teacher – we are working on my vocal technique, pronunciation, projection and performance.