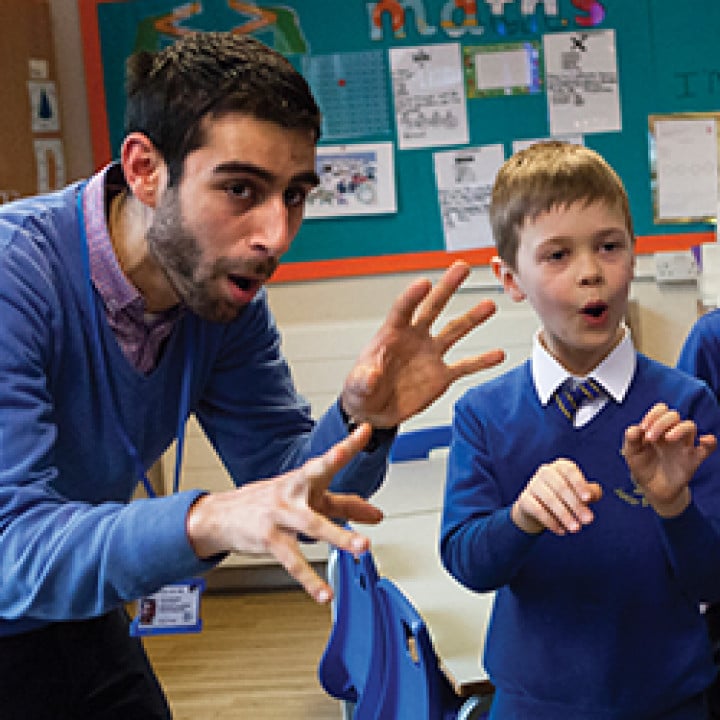 In the following ten tips we've rounded up the best of our advice and resources to help your choir well and truly take flight.
1. Include everyone
Singing is great fun and has the power to bring people together. Think about how to make at least one of your choirs fully inclusive and accessible to all pupils in your school.
2. Plan and get prepped
Have a sense of what you want to achieve and set some achievable goals, e.g. regular rehearsals, a termly performance, to gain confidence in your leading, to improve singing quality.
3. Pick your warm-ups and songs
Start with simple unison pieces aiming to sing them really well and gradually build the level of challenge and skill development. Consider the suitability of songs for the age of your singers, e.g. lyrics, musical complexity, how low (and high) the song goes. A healthy 'diet' of singing should be rich and diverse, so cover a broad range of styles, including pop, classical, world music, traditional, a cappella and accompanied. Keep in mind your pupils' opinions and preferences too, and consider them when making your choices. A great place to start is our Top Ten Songs for Choirs playlist.
4. Be confident in your ability to lead
If you need some encouragement, remind yourself with our Back to Basics guide and brush up on your conducting skills using Sing Up's handy poster.
5. Get others involved
Get other teachers/staff, parents or older pupils involved. Anyone who loves music, is enthusiastic or who can play piano or guitar would be a great asset. Older students might want to gain some experience of leading, so think about opportunities that will help them develop their skills. Check out our Leading Voices Activity Packs.
6. Listen to your singers
Give them constructive feedback discussing ways to improve as well as telling them what's working. Use recordings of the songs you're learning to demonstrate the songs and familiarise pupils with them. Get them to practise their listening skills - set them listening tasks so they learn how to listen in a focused way. Listening is a core musicianship skill they will need to develop over time.
7. Keep in mind vocal health
Look after the singers' voices, and yours. Golden rules are:
1. Warm-up and cool down each time you lead a singing session
2. Don't over-sing. Don't sing for too long without breaks, and don't strain the voice by trying to sing too loudly or outside of a comfortable vocal range
3. Keep hydrated. Have regular sips of water
4. Establish and maintain good posture
5. Relax and support your breath from your tummy.
8. Seize opportunities to perform
Whether to staff, family, friends, pupils, governors, the local community and other schools. It's a chance to be heard, refine your singing and increase confidence. It's also a great way of celebrating your choir's journey and achievements.
9. As well as singing in unison try bringing in some harmony
Start with rounds, as these prepare pupils to hold their own parts. Next attempt some simple part songs.
10. Don't be afraid to make it playful and have some fun
Include silly songs, games and warm-ups as these will keep students engaged and maintain energy levels.