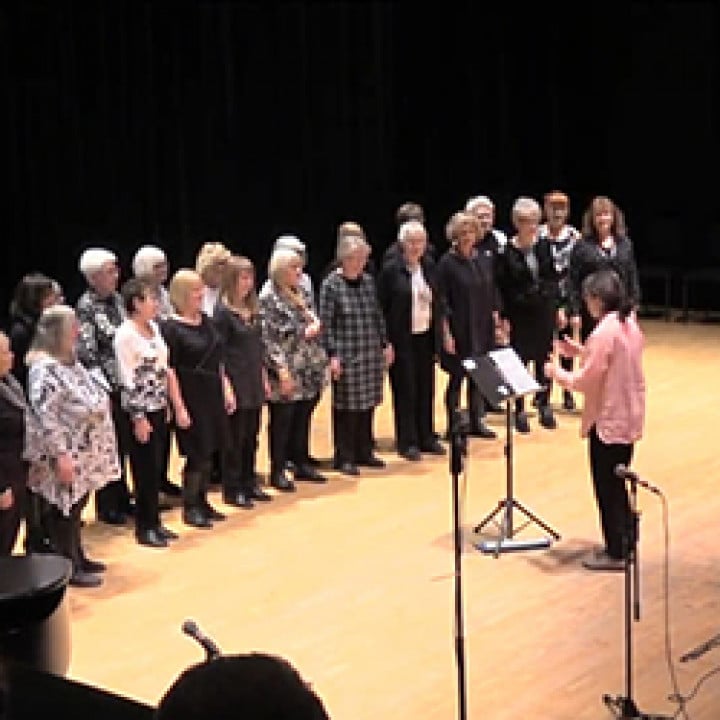 Each year we release a Sing Up Day anthem for free so that as many people as possible can join us in singing on our annual celebration. This year's Sing Up Day song One moment, one people is a pop ballad with a message about working together and making positive connections with each other. We caught up with Caroline Walton from St Mary's Catholic Primary in Stoke-on-Trent, to find out how they are making positive connections by singing with the wider community. Maybe the school's celebration will inspire your own...
_________________________________________________________
St Mary's Catholic Primary will be celebrating this year's Sing Up Day with a performance from Loud Mouth Women, a visiting ladies community choir. The all female a capella choir and has been running for a tremendous twenty years. They sing a huge range of repertoire, specialising in World music and are hoping to not just perform their songs, but to also teach some to the school children on Sing Up Day. St Mary's has a number of pupils from all over the world, so learning about different countries and cultures is an important aspect of school life.
As well as a performance and workshop opportunity with Loud Mouth Women, the day's celebrations will feature an extended assembly for the whole school, from nursery right up to Year 6. The community choir will teach the pupils a special version of This little light of mine, written by a local poet and composer for the first ever massed choirs event called Stoke Sings. The new version of the song features the six towns of the Potteries, so the pupils will gain some local knowledge too.
Caroline told us about how singing and music is used to bring everyone together in this multinational school community; "We have a multicultural week in the summer term where each year group focuses on a different country, so they learn songs in different languages. The pupils also benefit from seeing performers of all ages and so we regularly have choirs and instrumental groups perform to the whole school. Inter-generational music is also strong in our community cohesion policy. Plus we go and lead singing at two local residential homes and a dementia group."
It sounds like this school and local community is finding lots of ways to bring people together and create an inclusive environment, and Sing Up Day at St Mary's sounds like a fantastic celebration of community spirit. We look forward to hearing how it all goes.