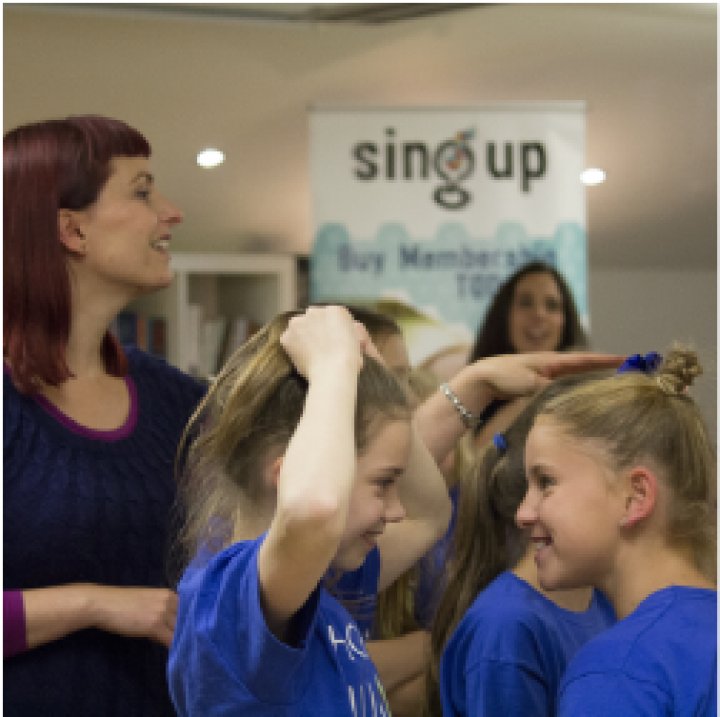 Sing Up has celebrated its 10th birthday with an event on Tuesday 7 November in London. This featured wonderful singing from the National Teachers' Choir, led by Baz Chapman, as well as Highfield School Chamber Choir and Mouthful, a four-piece a cappella vocal group, who opened the party in style. Sing Up were joined by friends, contributors, and colleagues past and present.
Michelle James, CEO of Sing Up, said:
"One of the things that is apparent this evening is how many people here tonight are still working towards Sing Up's vision – namely that regular, high quality singing improves social and learning outcomes for our children and young people. And it's that vision which was the foundation stone for Sing Up in 2007 and remains absolutely core to what we do now."
Sing Up began as a government funded programme to reinstate singing in primary schools in 2007. By 2012, Sing Up had reached 98% of all English primary schools. Since 2012, when funding ceased, Sing Up has sustained itself entirely through earned income from Membership subscriptions. The continued loyalty from schools is a sign of the value they place on singing and Sing Up.
Since 2012, 8,694 schools have purchased Sing Up Membership, which means that Sing up has a reach of approximately 2.5 million pupils.
As part of our 10th birthday we are reviewing our objectives and thinking about our original vision – why we believe singing is of benefit for all. We have reestablished our commitment to our initial objectives by setting up a new charity – the Sing Up Foundation that will focus on singing for children with special educational needs and disabilities, for teenagers with mental health issues, for those affected by dementia, and for people with respiratory problems. The new Foundation began in summer 2017 with a Roundtable discussion group involving experts and practitioners from across these areas of work.
They are too many people to mention in full here, but Sing Up would like to say a huge thank you to everyone who has supported us over the years and continue to do so. A special thank you also to Katherine Zeserson and Howard Goodall for their kind and inspirational words at the birthday party.
Katherine reiterated that Sing Up is a change programme; saying, "The fact that there is a National Plan for Music Education with a commitment to singing, and that Music Hubs around the country are required to and want to sing, is remarkable and was unthinkable a decade ago. The balance has tipped; change is happening and Sing Up is part of that legacy."
Howard said, "I feel humbled by what I have seen and heard tonight. Sing Up could not be in better health and is still asking important questions of what is needed now."
We are extremely proud of the change we've effected throughout our first ten years and remain committed to placing singing at the heart of learning. Whatever the future of education holds, a little singing goes a long way.
Every child should have the opportunity to find the creative outlet where they can shine and to be supported to reach their full potential.
We're concerned that the current squeeze on music and creative subjects in school is stifling young voices, and we need your help to let them be heard.
Help us by joining the discussion and sharing your stories about the positive impact that music and singing can have. We want to share these stories to show others why music must be protected in schools.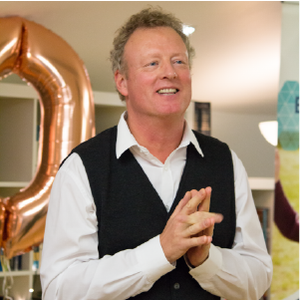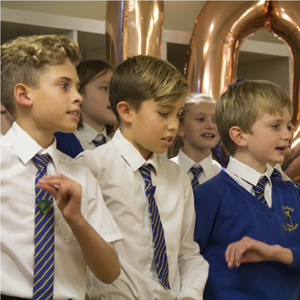 ...
For further information please contact:
[email protected]
020 7908 5148
Twitter: @SingUpTweets
EDITOR'S NOTES:
1. Sing Up began as a government funded programme to reinstate singing in primary schools in 2007. It was a very successful programme, reaching 98% of primary schools by 2012. 2017 will mark Sing Up's 10th birthday. Since 2012, when the funding stopped, the organisation has sustained itself entirely through earned income from schools' membership subscriptions and the continued loyalty and investment from schools is a sign of the value they place on singing and on the work of Sing Up. To our knowledge it is also the only previously fully-funded government initiative which has been able to keep going entirely from self-generated income.
2. Sing Up has always been a champion of the wider benefits of singing – for education, social and health outcomes – and are marking our 10th birthday in 2017 by launching the Sing Up Foundation, a new charity with a commitment to a new charitable purpose around singing.
3. Sing Up's vision places singing at the heart of every educational setting. All children and young people are entitled to high-quality singing activities throughout their young lives. Our mission is to encourage and support excellence in singing so that students:
Learn to sing well
Develop musical understanding
Are supported in their learning in other areas, particularly in literacy and numeracy
Experience benefits to their well-being
4. Sing Up is committed to:
Improving learning outcomes for students and young people
Creating accessible resources
Supporting teachers' and vocal leaders' own professional development
Using ongoing research and evaluation to develop the products we offer