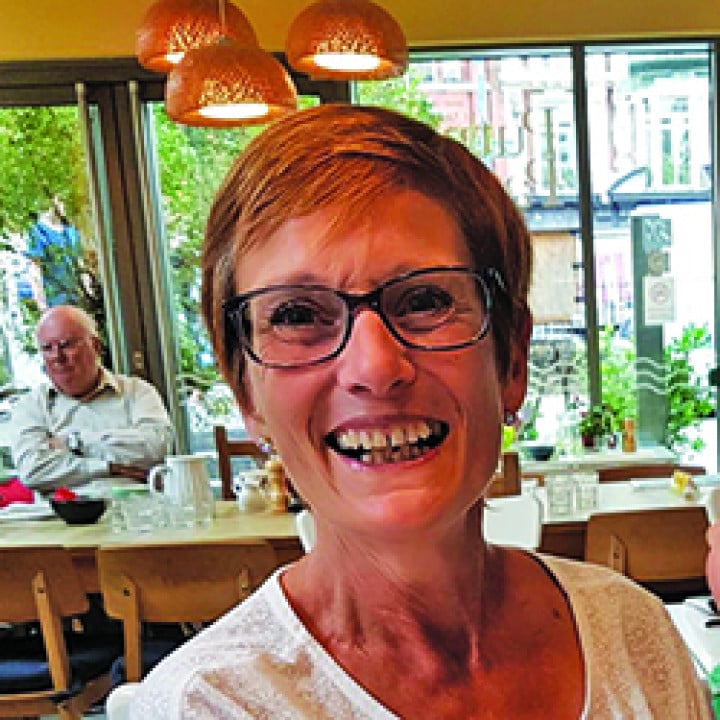 What is your position in the school?
I am the specialist music teacher at Hotham Primary. I teach music throughout the school, from Nursery to Year 6.
How important is singing and music in your school?
Singing and music is an important part of the ethos of the school. All the teachers, governors and senior management recognise its importance.
What do you think singing and music brings to school life and community?
Singing and music brings the community as a whole together; we delight in performing in choirs, groups big and small and individually. I encourage children as early as Nursery to be able to sing alone to create a "can do" attitude. Our Community choir is made up of staff, parents, grandparents and children and gives this choir a real family feeling. Within this choir the children challenge their parents with THEIR confidence. After four years, we are beginning to work on more advanced and varied repertoire.
What singing do you do with the wider community?
Our regular spots with the community include performing for the Switching the Xmas lights festival in Putney; performing for the Mayor's Christmas Charity concert in Wandsworth; carol singing in the local pub (past pupils and staff still come to this) and this year both choirs will perform with the Wandsworth Symphony Orchestra in their Christmas concert at St Mary's Church, Putney.
Do you have advice for teachers starting to integrate more singing into their school?
Apart from signing up for Sing Up, teach your teaching assistants playground songs for breaks to help integrate singing across the school day. Having children who are "singing captains" is always popular and they can do a lot to help unconfident teachers. Singing is a great way to make transition points easier e.g. singing to move into a hall, to tidy up, to change activity. One of my teachers takes a line from a song I introduce into KS1 Singing assembly and she will sing it at any time of the day, the children then have to sing back the answering phrase and then be quiet.
Where do the problems lie in engaging more young people in music and singing?
There is a problem with some young people especially boys that singing can be perceived to be not "cool". Choosing good repertoire that appeals to all is helpful here. It is best if choir practices can take place any time other than during playtime, as the children resent not being able to take time out.
How do you engage the less confident/willing singers in your classroom?
I usually ask them to play percussion instruments and usually they will sing along as well. If they are not confident to sing alone, I pair them up or put them in small groups. Again, I think choosing the most interesting repertoire for your groups is key.
How do you engage/encourage other members of staff in the school to support music and to use singing in their teaching?
I encourage the staff to sing in our Community choir although at 8.15am this is quite hard as they are usually focused on preparation tasks. I provide as much support as possible to other staff with repertoire to enhance their current topics/projects and show them where to find songs on Sing Up. I try to be available to teach any song if they have difficulties and to reassure them. I always try to find moments to invite teachers to hear their class perform even if it is just at the end of a music lesson. We are very lucky at Hotham as most of our staff are keen and they come into a school where it is expected to happen and is part of what makes our environment happy and positive.
From your experience, what are the key benefits of young people taking part in singing and music?
Gosh where do you start? Children are empowered by singing, they can feel the joy of achievement in both a physical and intellectual way. Singing increases a feeling of well-being and a lot of research has shown that singing and music actually increases intelligence and motivation; learning to read music is very similar to learning to read a new language and "musical" people are often very good at languages and also mathematics. Some of the soft skills accrued such as co-operation, a can-do attitude, confidence, perseverance and resilience are key benefits too. Also peer critique and analysis is something we use often in teaching music.
What is your favourite Sing Up resource?
For me without doubt it is the Song bank and the Magazine with new repertoire. I'm always happy when I receive the Magazine and go through the CD.
What are your top five Sing Up songs?
One and a million
Can you hear my voice?
Creepy castle
Hey little frog
Ain't no mountain high enough
But really there are LOADS I love. Be Cool, Chocoholics, all the playground ones etc. etc.…
What aspirations do you have next for singing and music at Hotham?
I would like our Community Choir to get even bigger: it would be great to be able to work on some SATB songs. Although I'm really pleased that our main school choir is an inclusive all-comers choir, I would love to have a small chamber choir to tackle some interesting repertoire.
Be our next Teacher Spotlight
Get in touch at [email protected] and let us know what you've been up to. Check out our other Teacher Spotlights for inspiration.