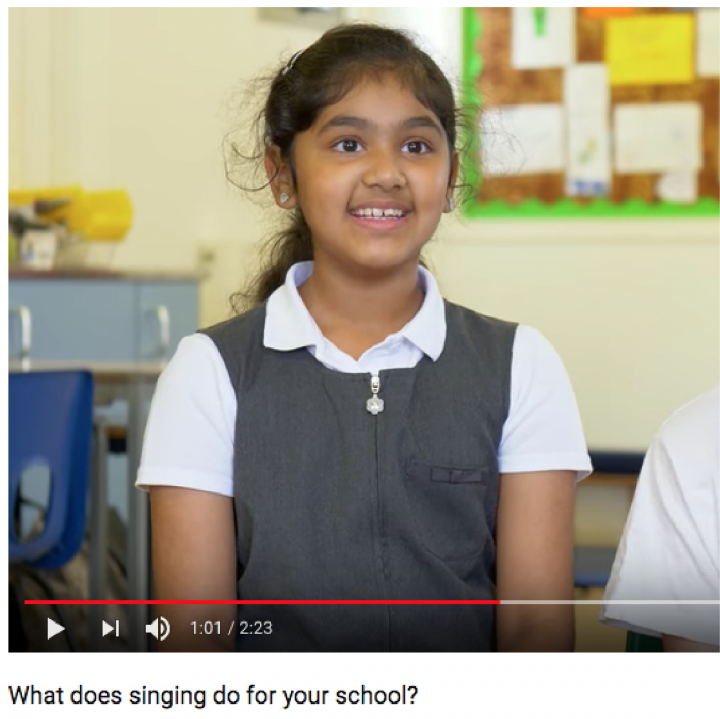 There are so many reasons to sing
Singing fosters transformative change in the lives of young people. We visited several schools to find out what impact singing has had on learning, well-being and school community. What the teachers and children said is a powerful reminder of why we do what we do.
We believe that singing has not only the power to educate, but it can teach us to work together, build our self-esteem and provide us with the social skills and good health that we need for the world of tomorrow. That's why we're working to build a culture of singing in schools that helps children to learn, grow in confidence, and take care of their own mental well-being.
"We know that our results are a result of the music that threads through the school."
To find out more and join the Sing Up family visit www.singup.org
EDITOR'S NOTES…
1. Sing Up began as a government funded programme to reinstate singing in primary schools in 2007. It was a successful programme, reaching 98% of primary schools by 2012. Since 2012, when the funding stopped, we have sustained ourselves entirely through earned income from schools' membership subscriptions and the continued loyalty and investment from schools is a sign of the value they place on singing and on the work of Sing Up. To our knowledge it is also the only previously fully-funded government initiative which has been able to keep going entirely from self-generated income.
2. Sing Up places singing at the heart of education by providing a complete singing package through a digital music platform, termly magazine and training. Membership includes access to over 850 fantastic songs, from pop to classical, specially arranged to promote good vocal health in young voices. The resources are designed to help educators use singing for cross-curricular learning in the classroom or to act as a complete foundation for musical learning across a school, for early years to age 18 and beyond.
3. Sing Up has always been a champion of the wider benefits of singing – for education, social and health outcomes – and marked our 10th birthday in 2017 by launching the Sing Up Foundation, a new charity with a commitment to a new charitable purpose around singing.
For further information please contact:
[email protected]
t. +44 (0) 20 7908 5149
Twitter: @SingUpTweets