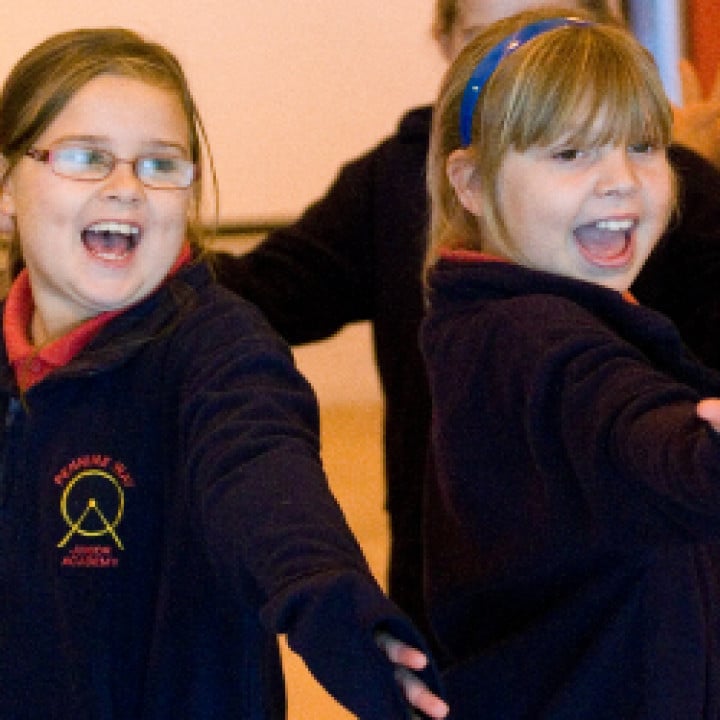 In the run up to Sing Up Day, we'll be sharing stories from some of the schools and organisations taking part. Find out why singing is so important to them.
Each year we release a Sing Up Day anthem for free so that as many people as possible can join us in singing on our annual celebration. The message of this year's anthem is all about being the change that we want to see in the world. We felt inspired when we saw Pennine Way Junior Academy's Be the change display board on their Twitter account and decided to speak to their Head of Music, Anna Haines, about what they have planned for 14 March.
---
Pennine Way is a Sing Up Platinum school and we aim to be enthusiastic ambassadors for singing. Singing has a special place within school life as we use it to mark special celebrations, to enhance curriculum learning and just to have fun! As Head of Music, I always aim to mark Sing Up Day with a special assembly, but this year Be the change has provided so many ideas we will be celebrating in lots of ways.
Preparations for Sing Up Day began at the end of January when I introduced the whole school to Be the change by using the lyric video from YouTube. The children all love the video, especially the animations. Emily Barden has composed such an inspiring song that is perfect to help children reflect on the positive difference they can make to society. I linked this to our whole school focus on British values and used the resources from the pupil pack and assembly Powerpoint to teach a lesson around Be the change. Each child was asked to think about how they could "be the change" and recorded their ideas on speech bubbles, which are now proudly displayed around school (a photo of the ones at the front of the school was retweeted by the Sing Up team!).
On Sing Up Day itself, with the help of Singstars (18 very young vocal leaders) and our school choir, I will be leading a whole school singing assembly, where we will record our version of Be the change for the 2018 Sing Up Digichoir. In addition to this, the year 6 members of Singstars will be accompanying me at lunchtime to our feeder Infant school, before joining the rest of Singstars to lead a special singing workshop for family and friends after school.
We can't wait to have a fun-filled day of singing!
Are you taking part in Sing Up Day? Send you story to [email protected].