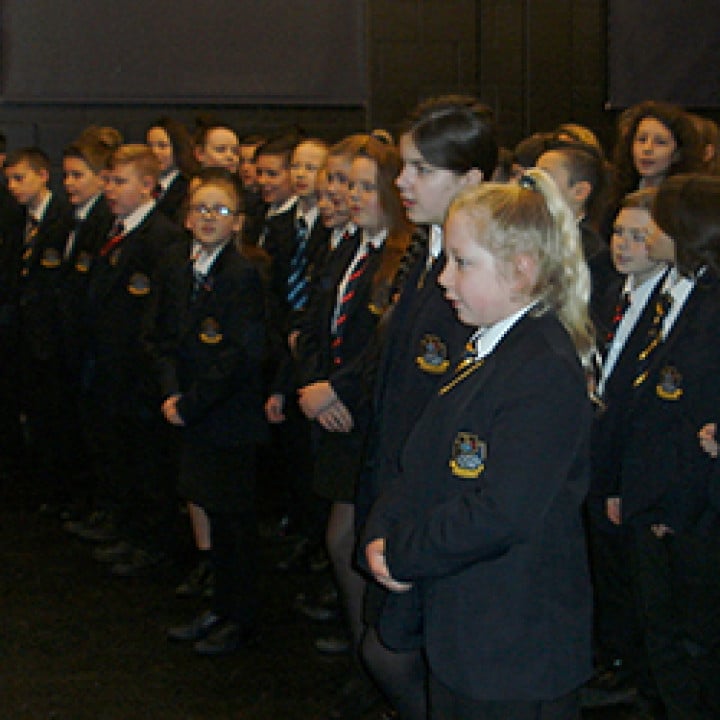 In the run up to Sing Up Day, we'll be sharing stories from some of the schools and organisations taking part. Find out why they're choosing to take celebrate singing.
We were excited to hear that Ormiston Six Villages Academy have been including our Sing Up Day anthem Let love shine through in their music curriculum over the past several weeks. What really got our attention, however, was their unique approach to encouraging a future community through song knowledge. Find out how their Head of Arts Daniel Munt has orchestrated their Sing Up Day performance.
Year 7 students at Ormiston Six Villages Academy in Chichester have been busy preparing for Sing Up Day. The students, who are all learning to play the violin, 'cello or clarinet through a unique instrumental project in West Sussex, have been practising the song in their different teaching groups as part of their year 7 music lessons.
Head of Arts and Associate Assistant Principal, Daniel Munt, explained
"As students have been getting to really know the song, and developing their confidence in singing it, we have gradually been adding in the different harmony and other vocal parts. We have recently started getting all the tutor groups together to enable the whole year group to practice, so they can really hear the different parts fit together. Students are really looking forward to March 22nd, where they will be performing the song in a special year 7 assembly to invited guests."
In July as part of the Academy transition day, the year 7 students will be joining with the incoming year 6 students, either reminding those who have already learnt it at primary school, or supporting those who are new to the song.
"As an Academy who really value the Arts in our community, we know performing the song together will help our new incoming students already start to feel part of the Six Villages family."
Are you taking part in Sing Up Day? Send you story to [email protected].