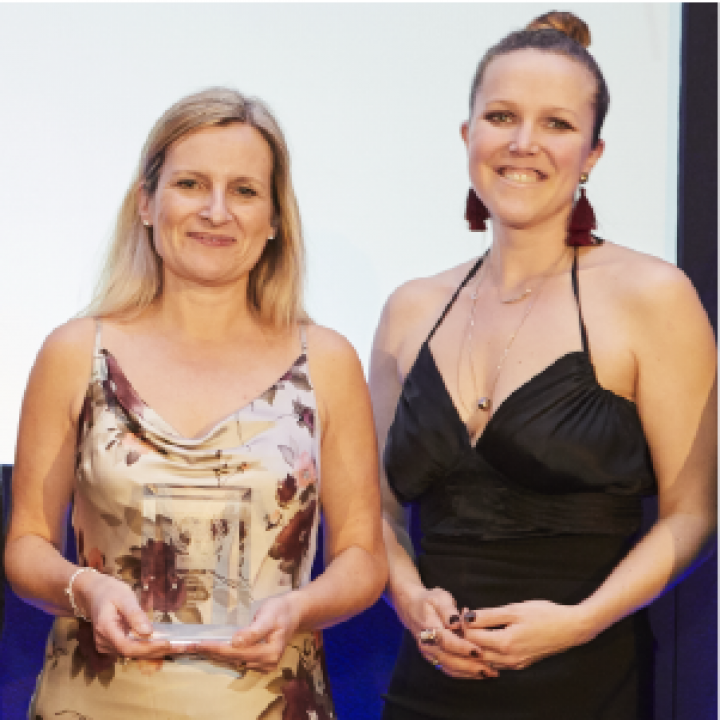 Sing Up named winner of the Music Teacher Magazine Editor's Award at the 2018 Music Teacher Awards for Excellence.
The awards were presented on 22 February by Classic FM's Anne-Marie Minhall at the Sheraton Grand London Park Lane Hotel, Mayfair.
The winner of the Music Teacher Magazine Editor's Award is chosen for excellence in design and implementation; a strong sense of either social justice or artistic excellence; and ambition, innovation and exceptional personal determination.
Sing Up was selected for this special award by Alex Stevens, editor of Music Teacher magazine and chair of the awards judging panel, from among all the entries and also from across the broader music education sector.
Alex Stevens announced:
'The winner of this award was chosen for its undeniable and transformative impact on music in schools. Initially an example of the huge impact that a national music education programme with genuine government support can have, ten years on, [Sing Up] has proved its commercial resilience, expanded, and still provides teachers the resources they need to put singing at the heart of their schools.'
The Award recognises the hard work and dedication not only of Sing Up employees past and present, but of the wider community of organisations, vocal leaders, teachers and other individuals who have contributed to the cause of making singing happen in schools over the past 10 years.
The judging panel for the 2018 Music Teacher Awards for Excellence also included Diane Widdison of the Musicians' Union; Don Gilthorpe, director of music at 2017 award winner Ripley St Thomas CE Academy; Matt Yeoman, performing arts and drama teacher at Queen's Park High School, Chester; Onur Orkut, lecturer in acting at the Liverpool Institute for Performing Arts; and Sarah Lambie, editor of Teaching Drama magazine.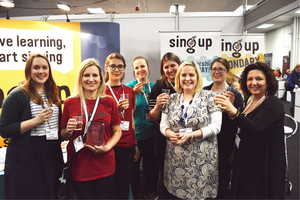 EDITOR'S NOTES…
1. Sing Up began as a government funded programme to reinstate singing in primary schools in 2007. It was a successful programme, reaching 98% of primary schools by 2012. Since 2012, when the funding stopped, we have sustained ourselves entirely through earned income from schools' membership subscriptions and the continued loyalty and investment from schools is a sign of the value they place on singing and on the work of Sing Up. To our knowledge it is also the only previously fully-funded government initiative which has been able to keep going entirely from self-generated income.
2. Sing Up has always been a champion of the wider benefits of singing – for education, social and health outcomes – and marked our 10th birthday in 2017 by launching the Sing Up Foundation, a new charity with a commitment to a new charitable purpose around singing.
For further information please contact:
[email protected]
t. +44 (0) 20 7908 5148
Twitter: @SingUpTweets