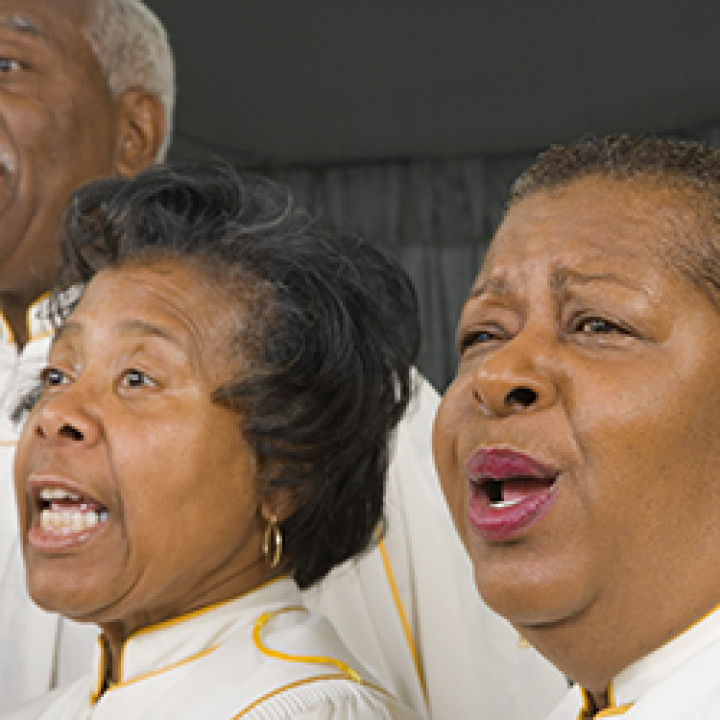 Medical research has once again demonstrated that the healing powers of music therapy cannot be underestimated. Two recent studies, carried out by researchers in New York City and New Zealand, could mean good news for those suffering from breathing problems, as music-making and singing have achieved astounding physical and psychological results for patients.
Both studies enrolled patients with chronic obstructive pulmonary disease (COPD) in weekly music sessions and assessed how this affected their physical and mental health. While the researchers with Mount Sinai Beth Israel hospital in New York City used music therapy including singing, playing wind instruments, and 'music visualisation' (breathing to the tempo and rhythm of music), the New Zealand study created and ran a community singing group which met once a week.
Lung diseases like COPD affect countless people across the world. They cause challenging physical symptoms, such as breathlessness and coughing, and often also result in mental health problems, with many patients developing depression and anxiety due to the isolating nature of their illness. But, the findings of these studies prove that music, used alongside traditional treatment, can have incredible results in counteracting these symptoms. Taking part in these weekly sessions not only improved the physical health of patients, but in many cases offered significant psychological benefits as well.
Joanne Loewy, a co-author of the New York City study, describes the use of music therapy as 'part of a movement in chronic care that is shifting its focus beyond the traditional assessments of diagnoses and morbidity and mortality rates toward preserving and enhancing people's quality of life'.
Physical benefits
Patients who attended weekly music therapy sessions reported an improvement in breathing more than those with standard care treatment alone.
Those who took part in the community singing group reported easier breathing and improved lung capacity and, in many cases, breathing was not only better directly after singing but continued to improve throughout the year.
Psychological benefits
It is estimated that about 25% of people with COPD also suffer from depression. The results of the studies showed that the use of music therapy helped to lower depression symptoms and that patients who regularly participated in a singing group reported feeling a developed sense of connection with others, with the activity of singing together cultivating a strong sense of companionship and comradery amongst the participants.
Both playing and listening to music have been proven to release endorphins, oxytocin, and dopamine in the brain; singing, in particular, encourages the release of these positive chemicals and can result in heightened mood and happiness.
How singing can benefit anyone
It has been proven that singing as part of a group, especially, can do wonders for our mental health, boosting our mood and general well-being. The psychological benefits of singing are not exclusive to those with breathing problems. They can be enjoyed by anyone, whether you sing regularly in a choir or only perform in the shower.
Want more?
At Sing Up, we understand the importance of singing. Read more about the health benefits for all ages and get started with our good breathing for singing guides.
Sing Up research: the benefits of singing
Professor Graham Welch sums up the latest singing research.
Inside the voice: Breathing
Good breathing is the foundation of good singing.

Facebook Live: The physical and psychological benefits of singing
Join our experts Phoene Cave and Daisy Fancourt for a live Q&A on the benefits of singing, and the good vocal practices that support them.
Teachers need choirs too!
Here's how you can get involved and benefit
Documentary: Sing Your Lungs Out
Find out more about the New Zealand research project mentioned above