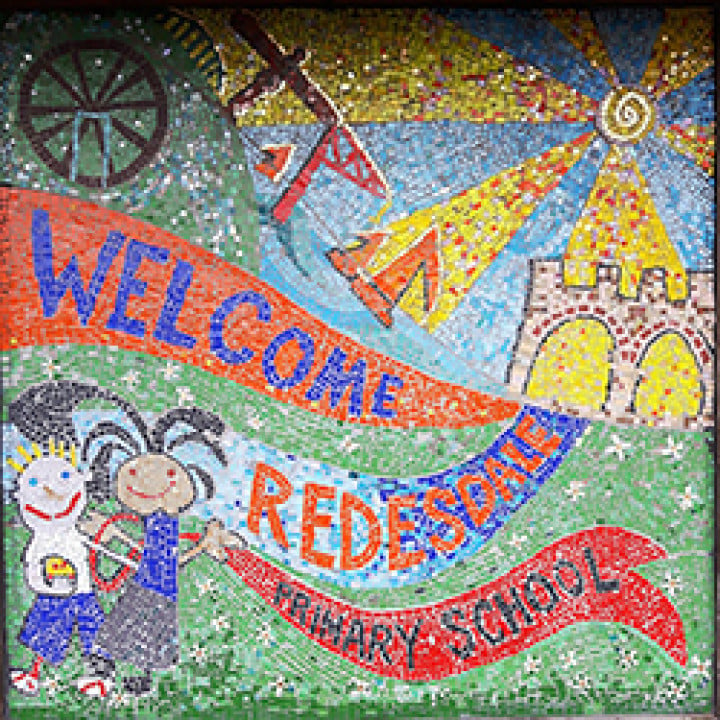 On Sing Up Day, we like to celebrate by taking a moment to visit some of our local Sing Up Member schools to experience the singing and music that people are creating first hand. Charlotte Law, Sing Up's Learning Executive, attended several singing events in North Tyneside for Sing up day 2017. Here, she tells us a little bit more about them!
On Wednesday 22 March (Sing Up day), I went on a visit to Redesdale Primary school in Wallsend, North Tyneside for their Sing Up Day singing assembly. The whole school sang Let love shine through with great gusto and then the choir performed Can't stop the feeling by Justin Timberlake and a super rendition of Sing Up's arrangement of Count on me by Bruno Mars.
It's clear that their music coordinator Kate Anderson and head teacher Tracy Flannaghan value music and they continue working towards making it part of the fabric of the school. Well done to both pupils and staff for a super celebration and thank you for having me!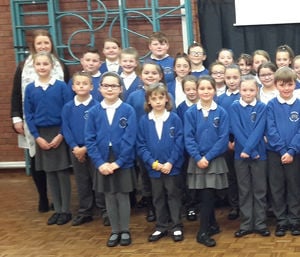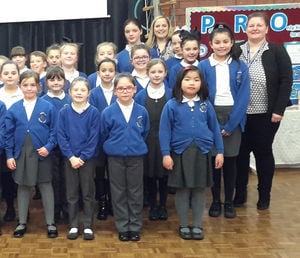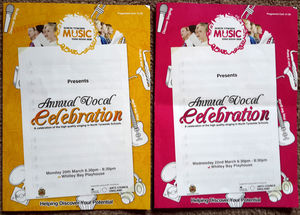 On Monday 20 and Wednesday 22 March nights I had the privilege of attending two of the three "Annual Vocal Celebration" evenings organised by North Tyneside Music Education Hub, held at Whitley Bay Playhouse. Schools from around the area – both Primary and Secondary – are invited to take part in these exciting performances. On Monday, I was serenaded by the following schools: Carville, Waterville, Marine Park First, Appletree Gardens First, Hadrian Park, Wellfield Middle and Spring Gardens. On Wednesday, these schools took to the stage: Coquet Park First, Amberley, Rockcliffe First, Wallsend St Peters C of E, New York, Whitehouse and Whitely Bay High.
It was a joy to hear such an incredible array of songs - so many of which were from the Sing Up Song Bank, which was lovely! The groups also sang the Sing Up Day song Let love shine through. There was evidence of strong part singing, confident solos, lots of expression and bags of enthusiasm. Lots to be proud of! Very well done to every young person that took part.
I was thrilled to give out certificates and trophies, so thank you for inviting me. Special thanks to Julie Dorr, Susie Jones and Ian Colthart for all their hard work and for making the show run smoothly.
Every year I am reminded of the brilliance that is Sing Up Day and the incredible power that singing has to bring people together. This year was no exception. Huge congratulations to all involved. I am already looking forward to next year!
Want to be inspired by North Tyneside? Take a look at the work their Music Education Consultant, Susie Jones, is doing to bring more singing to their schools.
If you took part in Sing Up Day 2017 make sure you send a video of your singers performing Let love shine through to [email protected]