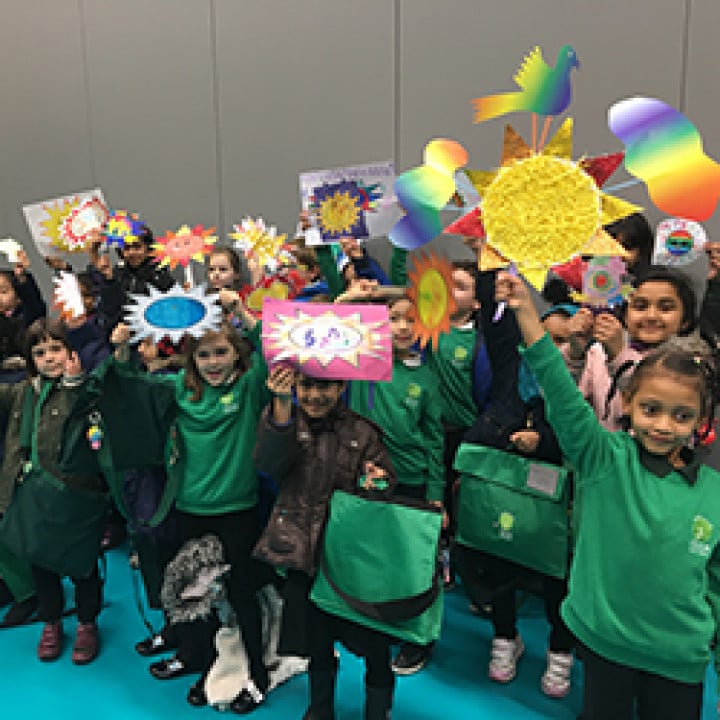 On Sing Up Day, we like to celebrate by taking a moment to visit some of our local Sing Up Member schools to experience the singing and music that people are creating first hand. One of our Sing Up Support staff, Hannah Tripp, visited Olga Primary school on Sing Up Day and joined them in a unique Singing Assembly.
"Today I was lucky enough to visit Olga Primary School in Bow, London. The day was supposed to begin outside in the playground, but due to some typical British spring weather (rain) there was a quick decision to move into the brand new school hall.
Once all of the pupils were in the room, we had a little practice of their song, Sunshine, before being joined by their parents. We then sang Kye kye kule as a warm up and then the pupils, with the help of music teacher Karen, taught Sunshine (both the song and movements!) to their parents.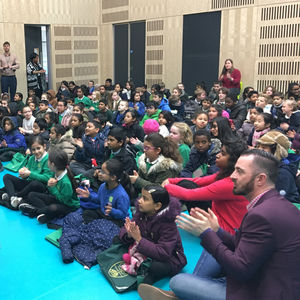 We sang the song together, and as a special surprise some of the pupils had created beautifully decorated suns to celebrate Sing Up Day. They suddenly took their suns out of their book bags for the chorus! The assembly was then finished with a rousing rendition of Pharell William's Happy. A happy time was definitely had by all!
Thank you to the pupils and staff of Olga Primary School for letting me join them for their Sing Up Day celebrations."
If you took part in Sing Up Day 2017 make sure you send a video of your singers performing Let love shine through to [email protected].