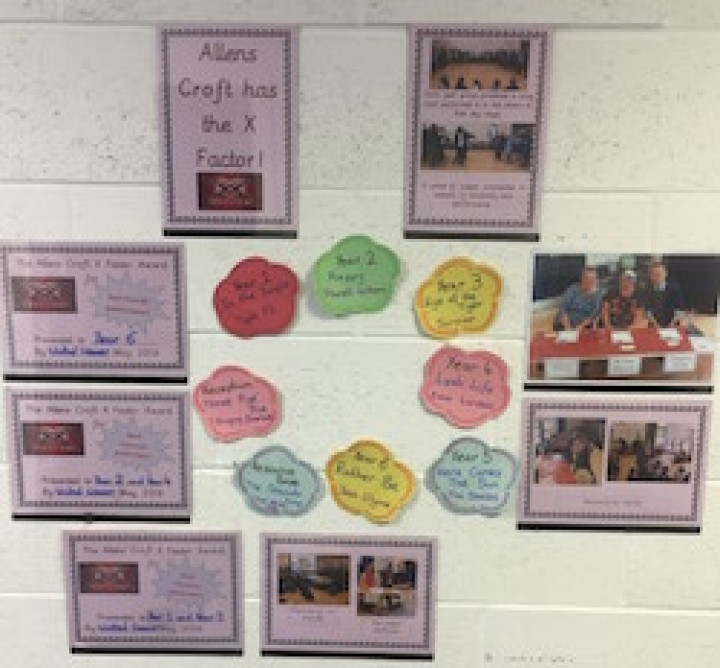 In the run up to Sing Up Day, we'll be sharing stories from some of the schools and organisations taking part. Find out why singing is so important to them.
The pupils at Allens Croft Primary School enjoy performing and singing together so much that this year for Sing Up Day, they'll be running a singing competition in school! We were impressed with the level of participation and the positive sharing that the school had managed to foster through regular 'competitions' that we decided to get in touch with their Creative Arts Leader, Dan Jones, to find out more.
Each year group will prepare a song together to present to the rest of school in an assembly, which we call "Allens Croft has the Singing Factor". The song might relate to their current topic or be something different the children have chosen.
A panel of judges consisting of myself, as Music Leader, a member of Senior Management and two child judges will comment on the performances based on a set of criteria such as musicality, use of dynamics, facial expressions etc. There are certificates of achievement for the year group in the categories of "Most Improved Performance", "Most Theatrical Performance", and "Best Overall". Improvements are judged against the comments the year group received during the previous "Singing Factor" Performance.
We also give out "Star Performer" awards for children in each year group who make an outstanding contribution. In the past we have used themes for the songs; for instance, the last one we had was to mark Black History Month, so year groups chose songs by black artists. We have a display in school that celebrates the event and to raise the profile of aspects of singing and music across the school.
As we are trying to improve music across the school, we are asking year groups to accompany their song with musical instruments this time and we are calling it "Allens Croft Has the Music Factor".
Are you taking part in Sing Up Day? Send you story to [email protected].