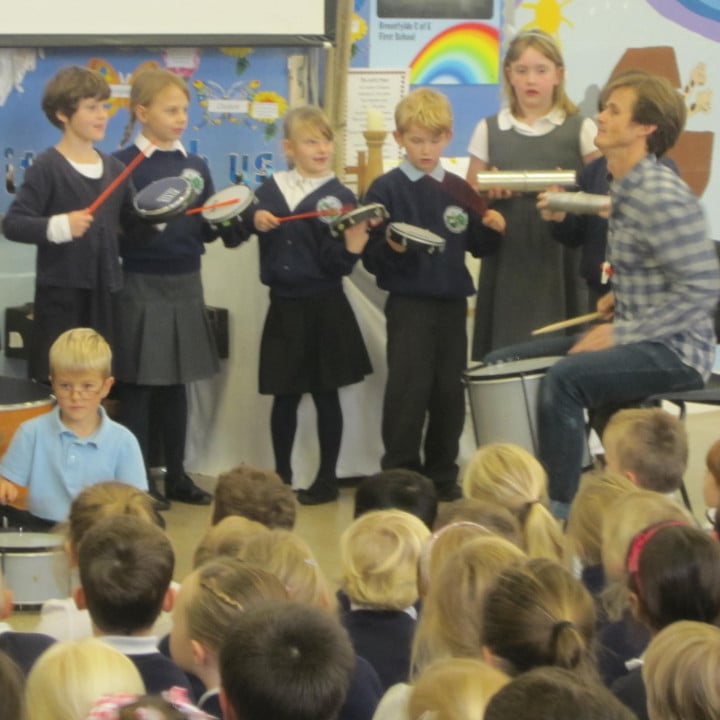 Thanks to their use of the Arts to increase attainment, Greenfylde Church of England First School were awarded this year's National Pupil Premium Award for Infant, First and KS3 Schools. We spoke with their Headteacher Claire Oaten to learn how the school has achieved a wider range of learning opportunities through Music, Art and Drama.
Can you describe how you include the Arts in your curriculum?
We've always taught the traditional Arts lessons but last academic year we felt that we needed to re-establish a focus on the Arts within school and to do that we would hold a 'year of Arts'. This led to three focus weeks:
For Art week we hired the local Arts Centre to host our Art exhibition, inviting local artists to create works with our pupils.
Drama week saw us performing Shakespeare in the Market Square. Many had never seen 4 and 5 year olds performing the spells of Macbeth's witches before! We also brought in poets and a theatre company.
For Music week our children watched performances by the local community and took part in percussion workshops and performances.
How have the Arts played a role in improvements in attainment and learning?
We believe that allowing children to shine in as many ways as possible correlates to their own self-belief and has a huge impact on their educational potential. Our current results for English and Mathematics are above County and National averages. Children achieve when they have the knowledge that they can have a go and have the ability to reach their potential. The Arts give children the skills for learning that can then be transferred to any part of the curriculum and hopefully continue to be used throughout their lives.
How have the Arts helped to level the playing field for disadvantaged pupils at your school?
Not all children gain a sense of achievement through traditional academic skills. Using the Arts widens the range of opportunities our children have to develop learning skills. The Arts are very practical and this encourages our more kinaesthetic learners to engage and explore. Finally, the Arts are fun and learning should be fun as well!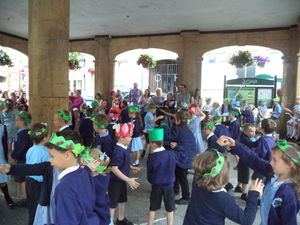 You were awarded the National prize because of the range of visits and experiences of the Arts you have provided. Can you tell us more about this?
Not all disadvantaged children are disadvantaged because of lack of opportunity; some are disadvantaged emotionally or need more social support. We want our pupils to be able to say they have had their art work on display in a 'proper' gallery (they all have) or say they have performed on a theatre stage. We also want them to engage with professionals so they can share and understand their talents and perhaps see themselves in that role in the future. Being able to sit next to an artist showing you their technique has a lot of meaning to the children. A performer being there for them makes them feel special, showing they are interested in the children's talents.
How has singing given a voice to disadvantaged pupils?
We remind our children that the voice is probably the best instrument as everybody has one. Singing can give an outlet for emotions; it can stand out on its own or find companionship in a group. All our children are encouraged to sing on a regular basis; we sing in worship and every class takes part in a Christmas production. We also have our own choir.
How has singing and music strengthened your school community?
By giving us a shared success. We are a community and that means that we join in with our pupils. What we lack in talent we definitely make up for with enthusiasm and in developing our year of Arts we wanted the pupils to also see the talents of the staff in school. These ranged from the extremes of a staff pantomime to staff performing with parents in a musical concert. We also had staff sharing their talents running Shakespeare drama workshops.
The Arts have also let us strengthen our links with the local community. We made a conscious decision that in all our Arts weeks we would have some community element; be that drawing portraits of shoppers, inviting in a local Elvis impersonator or taking part in the Children's Carnival.
What Sing Up resources have you used? What are your favourites?
As a school we do seem to be into action songs and are currently developing our use of warm-ups as these are such a fun way to sing and move. We've even used some of these in celebration assemblies with parents and they always bring a smile. Having a specialist come in to work with the children and staff provides reassurance and motivation for staff, especially if their backgrounds are not in Music.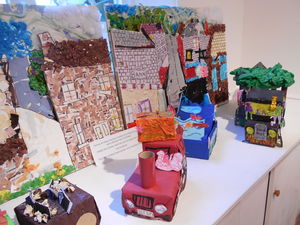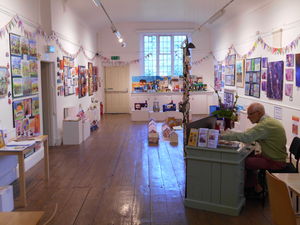 What would be your top tips to a teacher who wants to include more of singing and the Arts in their school?
Work together to achieve - having this as a whole school focus has helped us embed the skills and opportunities. You also need to look at the skills in your school and wider community. We ended up with a lot of input through word of mouth so get the message out there that you want to develop the Arts. My final piece of advice for staff would be to enjoy the process and join in. The children love seeing adults learning and feel reassured that you are developing with them. Enthusiasm is infectious so let this shine through. We did and it is one of the best decisions we have made.
Do you run unique singing and Arts events to engage the pupils at your school? Let us know in an email [email protected].