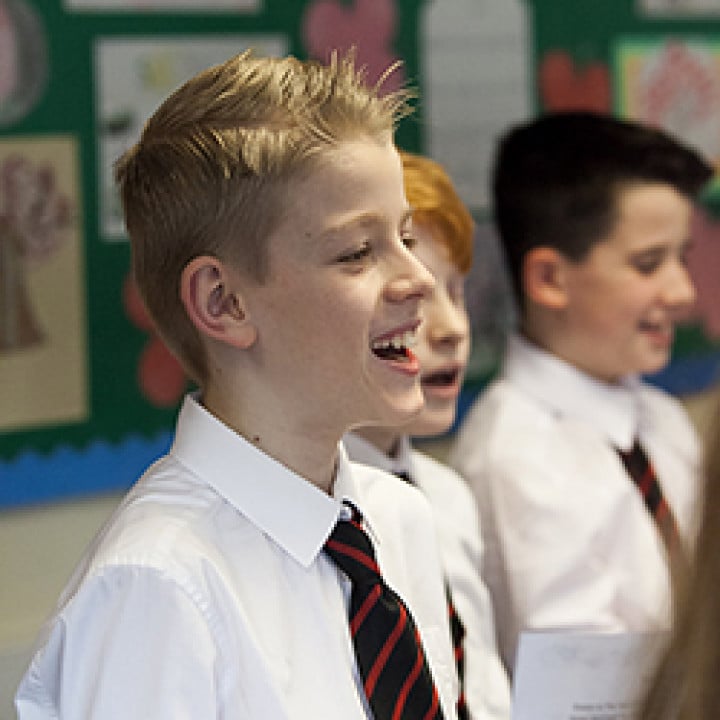 It's a sad fact that choirs lose so many male singers when boys enter their early stages of adolescence. As a choir leader hears that first crack or croak from their usually sweet-toned soprano, it's difficult to know what singing parts to provide as confidence builders while singers go through their change. Imagine how useful it would be to have a rough idea of the time frame this vocal change will take in order to guide your singers into adulthood!
A groundbreaking research project, currently being conducted by Cincinnati Boychoir and Cincinnati Children's Hospital, hopes to help unravel the mystery of vocal change. Over the next two years, a sample group of boys from the choir—aged five to 11—will participate in vocal recordings and measurements of their vocal chord thickness.
The hope of the music educators involved is that the study will help to anticipate vocal changes during puberty so that teachers will know how and when to intervene and help boys develop into their adult voices and stay engaged with singing.
The Sing Up guide to keeping boys singing
As a vocal leader, engaging teenage boys can sometimes be a real challenge. We plan to keep you updated on this study because here at Sing Up we want to help keep boys singing. In the mean time, take a look at our existing tools to help keep boys singing!
The perfect beginner's guide to successfully transitioning a boy's choir to a young men's choir without losing your members! With testimonials from the boys in the choir to inspire your own pupils and an easy to follow guide from Richard to get you started teaching, this is essential viewing for all singing leaders.
Short answer: of course they can! But as this inspiring article will tell you, getting boys to love singing is really down to you.
A similar research project, named Monday Afternoons, was conducted by Professor Martin Ashley where he recorded the voice of a young boy every Monday afternoon for a few years to track the changes in his voice. You can read about the results of the study here and try out Ashley's Speech Test app that helps you identify the maturation of young male voices!
Sing Up Membership provides the complete singing package
Ready to try some changing voices repertoire? Find out what's on offer with a year's access to all of Sing Up for you and your school.