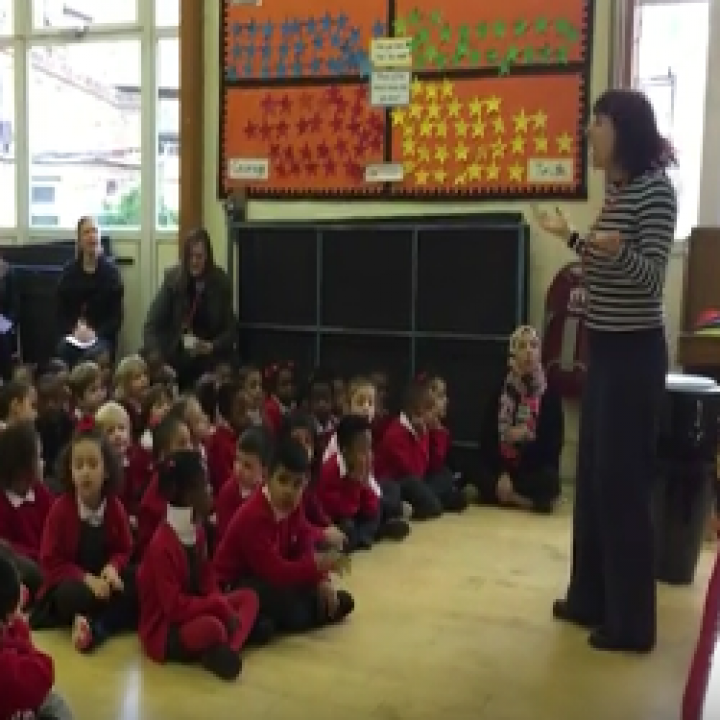 On Sing Up Day, I was warmly welcomed by St Mary's C of E Primary School in Stoke Newington, with big smiles and lots of waving hands. When I asked if they were excited about taking part in Sing Up Day, the pupils responded with an resounding "Yes!".
The children's enthusiasm was evident throughout their special Sing Up Day assembly, and it was a pleasure to have been involved. The assembly began with the music teacher, Karen Swift, zooming into their school on the Sing Up Day map, and with that the school choir kicked off the singing with a wonderful performance of a medley which they performed at London's O2 arena the following Monday!
The highlight for me was hearing the whole primary school (nursery - year 6) sing the Sing Up Day song One and a million. The children were well engaged and committed to the performance, and they had perfected the harmonies! They sang beautifully and it was a delight to hear.
The assembly erupted as the teachers took to the stage and sang and danced to S Club 7's Reach. The children were cheering and reaching for the stars with them, proving, I think, that singing really does bring people together.