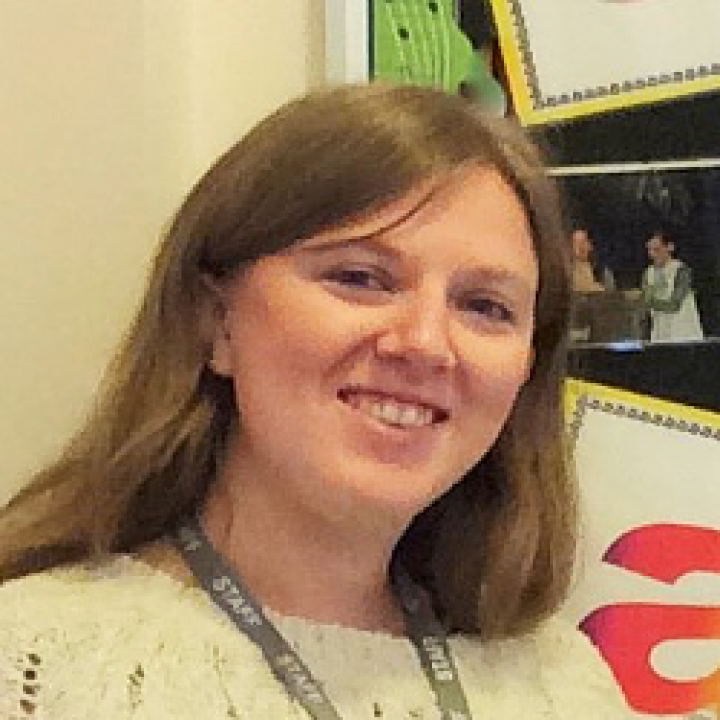 Position: Music Teacher
How important is singing to you and your school, and why? Singing is central to everything we do at St. Gabriel's. We sing at all school events, in the playground, on the way to lessons, for big concerts and in lessons. Senior management are very supportive of singing in school, and all assemblies include whole school singing.
What do you think singing brings to school life? Singing has brought a sense of community to every day school life here, pupils look forward to singing opportunities and are not afraid to burst into song at any opportunity. It has also helped with routine, such as lining up in the playground and tidying up. It has given children a way to express themselves, and a good work ethic towards performances.
Making a music video with pupils is a great way to engage pupils, and looking at the video, they clearly really enjoyed the process! What other ways do you engage your pupils with music? Each class has an hour of music per week, and have access to a specialist music teacher, peripatetic instrumental lessons, and many lunchtime and after school music activities. We are non selective for clubs, and pupils can join choir or orchestra without audition. All of the classroom teachers use Sing Up to engage the children in singing to learn about specific topics, and everyone attends singing assembly on a Friday where we learn pop and rock songs. Senior management also include hymns as part of their assemblies.
We have a chamber choir tour for Year 5 and Year 6 to Italy each year, singing in churches and in local venues. We sing as part of the Young Voices O2 concerts each January, with all Years 4, 5 and 6.
You've mentioned before that you expect a high standard of singing from your pupils. What approach/steps do you take to help your pupils to achieve this? Everything to do with singing should be fun, so I have lots of games to help pupils achieve a high standard of singing. My favourite game is 'The Shopping Trolley', which encourages pupils to actively try the difference between chest and head voice. They wave to Edna across the isle (saying "Yoo-hoo" and using head voices), and see a policeman (low voice, saying, "what are you up to?'" using chest voices).
We also play a game called 'Number 9's', where each number represents a different posture. Number 1 is bent in half, and Number 10 is standing up too stiff. Number 9 is just right. These sort of games make the children laugh, but they are also teaching them about singing techniques and posture in a way that they can access.
We perform at large events as a school, and I always ensure that we have practised the standing up/sitting down/facial expressions/actions/not-talking/not shouting/dynamics/bowing before the day. That way pupils know what to expect at the event.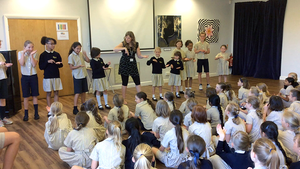 What would be your top tips to a teacher who is totally new to singing in school?
Try singing along to some songs together as a class that the children already know.
Learn some quick routine songs and sing to your class. They may be shocked at first, but will soon enjoy and respect that you are singing to them.
Be consistent and sing with confidence. Model good singing to them and they will copy you.
Enjoy yourself! If you look like you are bored or filled with dread, they will pick up on that.
Ask confident children to lead the singing games or warm-ups and get them involved in your ideas.
Get other teachers involved, especially along with singing assembly, and send them ideas to try with their own classes.
Favourite songs on the Sing Up site and why? I love Just like a Roman, it is great to make up actions to, and has a really cool latin feel.
Eye of the Tiger, the whole school really loved playing air guitar, and sang it confidently at speech day.
Believe, this was the first song I taught to the whole school, and it makes me cry every time the children sing it! We also sang it at the O2 Young Voices concert last year.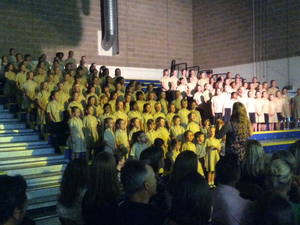 Favourite singing resources and why? Obviously Sing Up is my favourite, it just covers everything that you need. We use the repertoire for the Young Voices O2 concert as our scheme of work for Autumn 1, there are a lot of challenging songs and dance moves to learn. We love to have a good Karaoke session now and again, we use YouTube for this (I put up a song request sheet the day before, and check the video beforehand).
We'd love you to be our next Teacher Spotlight- Get in touch at [email protected] and let us know what you have been up to!