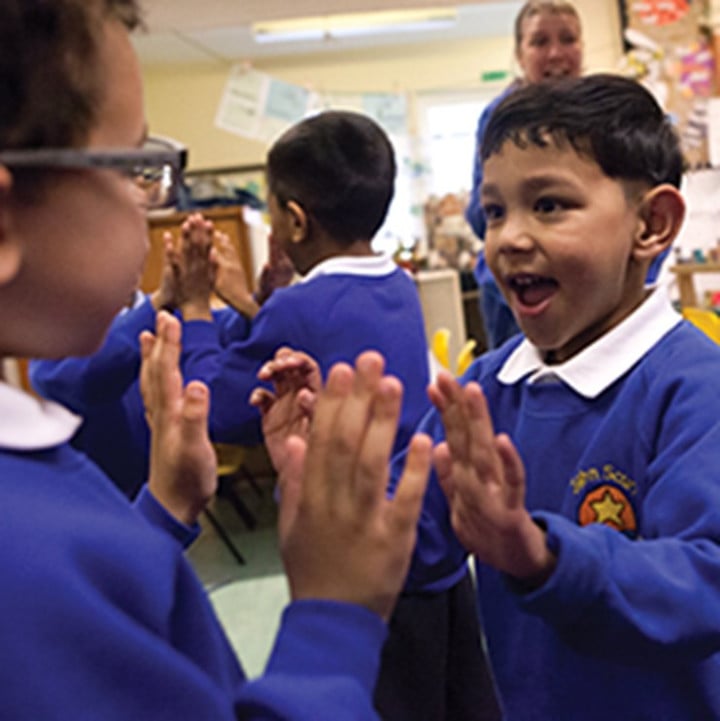 If you're on the look-out for something simple and easy to learn for your EYFS and Year 1 students, we recommend learning Dreams across the ocean.
On first listen, the song might sound complex when listening to the performance track because of the body percussion, vocal sounds, and harmonies. However, when you strip it back to just the melody, it is extremely simple - in fact it's our simplest Sing Up Day song yet! Here's how:
It is in the key of D major and has a range of just 6 notes from D up to A.
The song uses a call-and-response format throughout.
The melody has short, regular phrases - always the same length.
The additional languages all translate as 'away roll to sea' and can be sung in English.
Try these three fun ideas for getting your younger pupils involved in a larger group!
Why not split the three verses between Years 1,2 and everyone?
Have your EYFS singing only the response line 'Away roll to sea'.
Have fun creating your own water soundscape at the start and have a group of Year 2's sing 'haul away oh' over the ending whilst everyone else sings the tune.
Feeling inspired? Take another look at the song and give these suggestions a try. This song will link beautifully to any work you are doing on water or related topics.