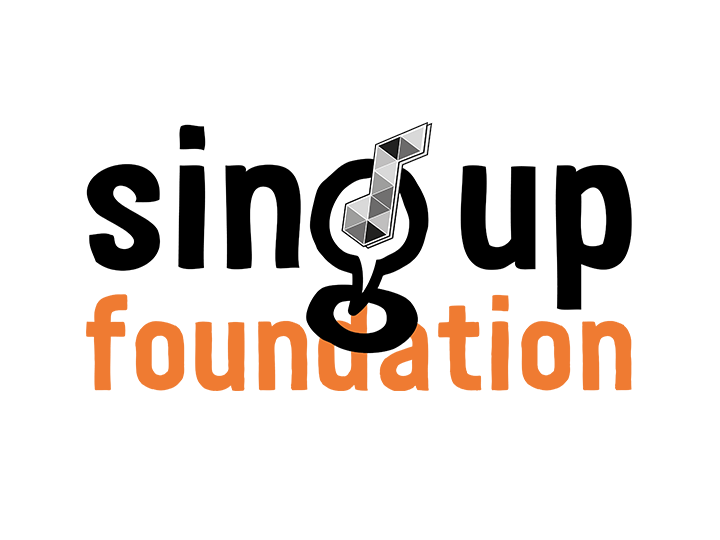 It's 10 years since I stepped down from my role as Sing Up Programme Director, and I'm thrilled, both to see how Sing Up has flourished since those heady days of it being the Government's 'national singing programme', and also to be back working with this superb organisation for a year in a freelance capacity.
The Sing Up Foundation produces, promotes and creates opportunities for children & young people to improve their mental health & wellbeing through singing, and I've started working with the Foundation as project lead on a sustainability programme which is being supported by Arts Council England's Culture Recovery Fund. The aim is to take major strides in supporting singing for mental health & wellbeing in children & young people, by creating an infrastructure of resources & CPD and a network of partnerships so that anyone looking to develop their work in this field can find what they need and be part of the change.
Research points to the huge, often unique, benefits which singing can have for children & young people's mental health and wellbeing (see singupfoundation.org/singing-health), and as we emerge from the pandemic we have more cause than ever to ensure that our younger generation is able to feel positive and motivated about life, psychologically, socially, behaviourally and physiologically.
So I'm working on a project which will help the workforce and partners across education, community and health/healthcare sectors to access the following:
Singing resources – through the curation and publication of resources already existing within Sing Up's library which support singing for mental health & wellbeing – repurposed and added to.

Partnerships – enabling greater depth and reach for this field of work, and access to formal and informal networks of practitioners, researchers, health professionals, and children & young people.

Online skills sharing & training – extending Sing Up's teacher/practitioner network offer to include a digital space for collaboration, discussion and reflection.
There's a wealth of practice and expertise in singing for mental health & wellbeing in the UK and beyond, and I'm looking forward to working with the Sing Up Foundation to help broaden opportunities for schools, mental health and community settings to increase their impact in this valuable field of work.
Please get in touch if you are interested in being part of this journey.