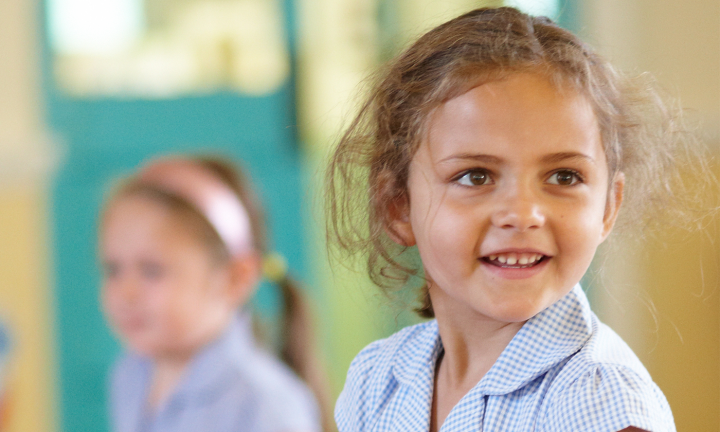 Sing Up and Music Mark commissioned Professor Martin Ashley to write some up-to-date guidance for schools in relation to managing coronavirus risks associated with singing for the start of the new academic year. We have deliberately waited until there was some concrete evidence to base this guidance on, and Professor Ashley has provided his guidance in the light of research published as recently as last week (20th August).
You will have seen the news reports last week carrying headlines such as "Singing no riskier than talking for virus spread" (BBC, Lauren Moss, Health correspondent). These have come as very welcome news for those of us who have been anxiously awaiting concrete evidence of the nature of the risks associated with singing since early on in the pandemic.
This guidance is intended to add more detail, specific to singing, to the guidance already prepared by Music Mark for Hubs and schools as part of their #CanDoMusic campaign. The intention is to support schools and teachers to sustain a musical life for children when they return to school whilst taking appropriate account of risks specific to singing.
Over the past few months, news headlines and published research reports in relation to singing and coronavirus have been confusing and at times alarming. Reports of adult choir rehearsals being super-spreading events and worries over the virus' ability to be airborne have all contributed to a message that singing was somehow an especially risky activity. Things have moved and changed so quickly over the past few months and rightly, there have been more pressing concerns for researchers to focus on in order to manage the virus and protect people, so it has taken a while to reach some clarity over this issue.
A huge amount of guidance has been produced to enable a return to school which is as safe as possible and the good news is that all of these risk mitigation measures will also contribute towards making singing a safer activity too. Working in smaller groups, in bubbles, ventilation of classrooms and minimising opportunities for the virus to be passed on via contaminated surfaces will all significantly reduce risk.
When you consider how valuable an asset music and singing are in their contribution to positive mental health, building school communities and physical health and wellbeing of children, finding a way to recreate and maintain a musical life for pupils when they return to school in the next few weeks will surely help them to recover some sense of normality and overall wellbeing. So how to do it as safely as possible.
Professor Ashley's guidance focuses on the nature of the risk and on risk management itself. The full guidance – Children and School Singing During the COVID-19 Pandemic – is available to read in full and here is a useful summary:
Whilst risk cannot be eliminated, there is no unique case against class singing provided the risk is properly understood and adequately managed. It is important to get the risk into perspective alongside the other risks that schools are already well-prepared to manage.
Most risks associated with singing are equally risks that can be found in a maths lesson or a staff meeting.
Emerging understanding of the relationship between age and susceptibility to the virus means that teenagers in a 50-minute English lesson represent a higher risk scenario than eight-year-olds singing for 10 minutes.
The most recent research (commissioned by the Department for Culture Media and Sport and carried out in the Bristol Aerosol Research Centre), has found that singing carries no greater risk than speaking.
Volume seems to be an issue – for both speaking and singing – quiet singing and quiet speaking are less likely to produce airborne particles than loud, shouty singing or speaking.
The number of singers in the room, ventilation, and the length of time spent singing are crucial factors. Many of the choirs reported on as 'super-spreaders' would have involved up to 100 or more adults, many of whom were in high risk age groups, singing for up to 90 minutes in a poorly ventilated space.
We are confident that outdoor singing has significantly lower risk than indoors.
Indoors, the next best thing is to reduce the number of people in the room and change the air as frequently as we can by opening doors or windows and allowing a 30-minute ventilation break.
Project song lyrics (and notation) on a whiteboard to avoid handing out lyric sheets or music which might get touched, coughed or sneezed on and lead to virus spread.
We don't yet have evidence specifically about children's voices and their ability to spread aerosols because sadly none of the research to date has involved children, it is all been with adults. Based on what we know about how children sing though, we know that young children sing much like they speak – they don't yet have the physical vocal apparatus of adult, trained singers. They don't have an equivalent lung capacity to adults or the technique to expel large amounts of air when they sing. They're much more likely to do this by shouting and screaming while playing. We would always advise vocal leaders to avoid any shouty singing with children in any case because of the risk of damage to their young voices. Stick with a nice, unforced, natural sound and follow the guidance listed above in order to minimise the risks around production of aerosols.
As Professor Ashley points out, in relation to singing in school "we can reasonably take a cue from the relaxation of the precautionary principle for adult amateurs". The Department for Culture Media and Sport (DCMS) is now prepared to allow amateur singing to restart following the report from Bristol, and for those of us who sing in choirs or who lead choirs and have been anxiously awaiting a green light, this has to be good news.

In response to the continuing updates to guidance on singing in schools and after speaking to teachers and others in the music and education sectors, Sing Up has developed lots of new resources and collections that work for all teachers, whatever their school's situation. Our new In School area for Members has everything teachers need for using songs in the autumn term, including guides and ideas about how to safely use songs in school, as well as collections for events such as Christmas and Harvest. The area also contains new Top Ten playlists and cross-curricular resources, supporting teachers to use songs for the love of music, for the love of learning, for the love of play, and for the love of children.
Sing Up at Home is still available with content for teachers, pupils and families who are using songs at home. This includes resources for virtual choirs, playlists for different topics and moods, and the popular Song of the Week teaching videos and activities. Brand new Song of the Week videos will return in the autumn term, exclusively for Sing Up Members.
Find out more about Sing Up Membership or don't hesitate to get in touch with us at [email protected] if you have any questions.