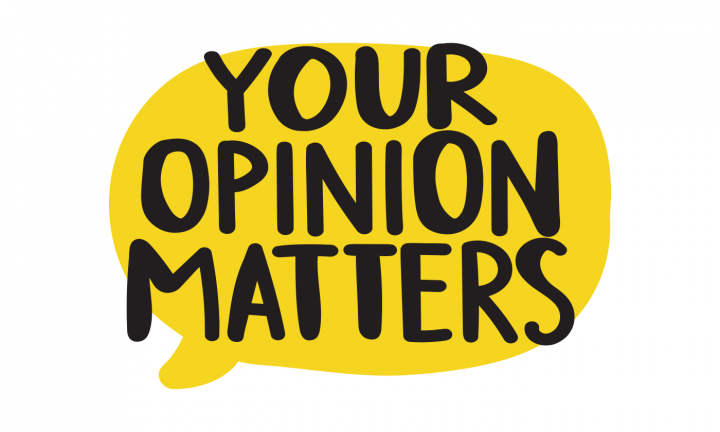 Find out more about how your feedback has helped to inform our plans for the autumn term
Towards the beginning of the summer, we asked you about your needs for the autumn term in a couple of surveys – one was about the Song of the Week and another was about autumn themes and topics.
Firstly, we'd really like to thank you for all of your feedback over the last few months. We've all had to make so many changes and it's been so helpful to hear from you, via email, social channels, phone calls and our surveys. Your feedback has been really useful to help us plan how we can best support you over the coming months.
Have a look below for some of the highlights – Thanks again!
Song of the Week Videos
Overall, your feedback on our Song of the Week videos was really positive and it was great to hear about how you used them to engage with your pupils, families and whole school community over the summer term.
Would you like us to contine making Song of the Week videos?

Nearly 70% of you said that you'd like us to keep making our Song of the Week videos, so we're going to do just that! Members will be able to find our weekly videos in a brand new 'In School' area. The Sing Up at Home area, which was freely accessible to friends, families and pupils using Sing Up at home over lockdown will still have a few videos available to access, but moving forward, most of our brand new videos will be exclusively available to Members.
The Sing Up at Home area will continue to be freely accessible to friends, families and pupils in the coming months.
The power of sharing
You also told us that 56% of you shared the videos with your school community ­– teachers, pupils and families. This is brilliant! We saw lots of schools sharing links to our Sing Up at Home area and families enjoying singing together at home.
A real highlight has been seeing your videos coming through such as the one below from Wychwood School in West Oxfordshire.
You also shared some of the comments you'd received from pupils and colleagues about Sing Up at Home and the Song of the Week. Here are a few highlights –
'Some of the children learning from home fed back that they loved it as it made them feel like they were at school as they were missing school assemblies.'
'It was lovely to put the song videos on our home learning platform and see videos that children sent back of themselves learning the songs.'
'Fantastic resource. Hope they will be available when we return to school in August'
'Colleagues were appreciative that there was a music element option to their home learning programme which was easily accessible and worked!'
We've also been speaking to several teachers from across the world about the ways they have been adapting to these new and difficult times. Thank you to all of you who have taken the time to speak to us and let us know how our resources have helped as well as how else we can support you at this time. We've been sharing case studies about some of these individual teachers' approaches to keeping children engaged in music and will continue to post these stories into the new term. If you'd like to share your story, please get in touch.
Changes and updates
As well as lots of song suggestions for our Song Bank, you told us about the types of songs which you'd find the most helpful. Taking that on and inspired by you, a few of our songs in the coming months will focus on uplifting themes such as unity and feeling empowered through song. Some others will coincide with holidays and events such as Harvest, Halloween and Christmas (more on that below!).
As requested, we'll also be adding lyrics to the videos and we'll be adding a few more songs for older children.

Autumn term topics and themes
In our second survey, we got a fantastic look into which topics and themes some schools are planning on covering for the autumn term.
Which of the following celebrations will you be covering in the autumn term?

The top three were Christmas, Remembrance Day, and Harvest, followed by Black History Month (Black History 365), Diwali, Anti-bullying, and Halloween. The great news is, we'll have all of those covered over the coming months and we'll be creating special collections for you which you can find in the Members area.
Cross-Curricular Topics
We also asked about which cross-curricular topics you'd most like us to support you with over the autumn term. The following topics were the most popular:
History topics such as the Vikings, the Stone, Bronze and Iron Ages, and Ancient Rome, Greece and Egypt, the Victorians, and the Tudors
Science and geography topics such as the weather, animals and the natural world, light and dark, and day and night
PSHE topics such as mental health and wellbeing, singing safely in schools, adapting to change and new beginnings, family
As well as Maths, English, and French
A few of these can be found in our Top Ten cross-curricular songs playlist. You'll find songs for all of these topics on the Song Bank and loads of complementary activities, assemblies, topic plans and more.
In addition, check out our 'Ideas for bringing topics to life' article with tips on how to use our resources. We've also created a whole load of new guides and playlists to help you – all available for Members in the new 'In School' area.
You can always get in touch with us if you need some extra help finding what you need. We're also looking into providing more songs covering some of the topics you put forward.

Going forward
Thanks to your feedback we'll be creating and highlighting lots of great videos, songs and other resources over the autumn term to help you and your pupils adjust to the new school year.
We know that many changes will be happening in your schools so please don't hesitate to contact us with any further questions, requests, comments or just to share your story – we'd love to hear from you.
It was so wonderful to hear that so many pupils, families and teachers really enjoyed our Song of the Week videos during lockdown. We're excited to continue creating them for our Members in the new term and hope that you are looking forward to trying them out.
If you're not sure if your school has Sing Up Membership, you can check your Membership status at singup.org/membership or get a Membership quote.