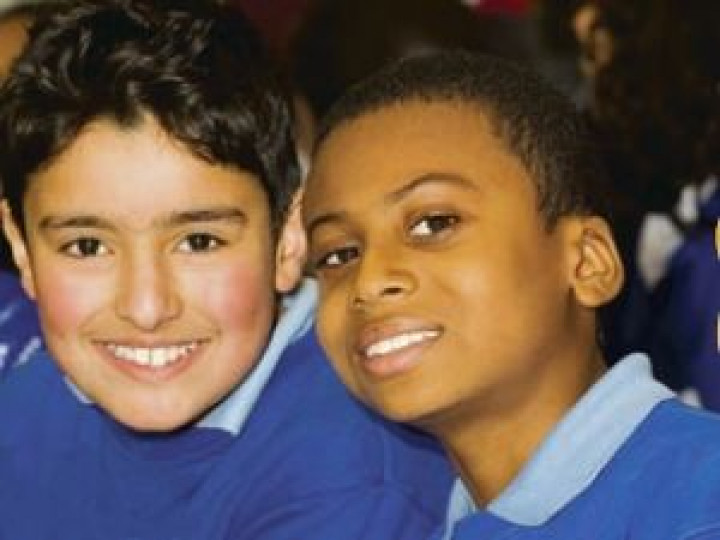 Some boys do, some boys don't! Boys' singing specialist Dr. Martin Ashley says, "It's a teacher thing!"
It's sometimes said that boys don't sing, for which various reasons are given. If I'd had a pound for every time I'd heard that boys "don't want to sound like girls", I'd have retired with a substantial bank account by now!
I'm assuming, of course, that nobody is going to say, "girls don't play football", or "girls don't do science and computers", so by the same token, why on earth would anyone say that "boys don't sing"? The truth is, of course, that some girls don't play football and some boys don't sing, but others do in both cases, so what makes the differences?
In a nutshell, it's you, the teacher! Ask yourself the following questions:
Am I committed to gender equality and absolutely against stereotyping?
Do I have high expectations of all children, and do these include high expectations of boys' singing?
Can I appreciate that, by the age of 11, boys begin to reach their peak as natural sopranos?
Do I enjoy sharing music with children?
Am I lively and enthusiastic when I teach singing?
If you can truthfully answer 'Yes' to these five questions, your boys will sing! If they don't, I shall want to know about it, so please invite me to your school.
Let's look at some of these qualities and issues a bit more closely.
Use the right imagery and language
Try typing some of these words into Google: choirs, youth, singing, and children. Chances are that most of the images that come up will be of girls. Well, try the same experiment for: science, physics, engineering and computers. Thirty years ago - if Google had been around then - you'd have got men and boys. Today, we're a little more gender aware, so you might well get some pictures of women and girls.
By 'boy' I mean neither the highly-styled teenagers seen queuing for X Factor, nor the stereotypically cherubic choirboys on Christmas cards. I mean boys from a school like yours that look like your boys. 'Cool' has surprisingly little to do with things like repertoire, and far more to do with 'lots of other boys are doing it, so it must be okay'.
Once you've got the inclusive images right, work on the language. It's the same thing: girls can be put off science if 'boy things' like cars are constantly used to illustrate ideas. You'll equally turn the boys off singing if you neglect to get a balance of imagery in your language. Draw, for instance, on sporting metaphors to stress the need for big lungs and stamina - and they don't always have to be about football! Not all boys like football, but there is no doubt that physical strength and skill is important to at least 90 per cent of boys.
Unlike the school that once told me "you can't expect boys to do that", after I asked them why there were only three in the choir - you must have high expectations of boys.
Power and volume
I recently visited one of my favorite schools to do some research. Anyone would be amazed by the sheer power and volume of the children singing, at least half of this being contributed by the boys.
The teacher was proud of her boys but a little nervous that I might put them off if I asked them questions about boys and singing. I started out by playing the class some examples of recordings by boy soloists.
That very same teacher, it turned out, could answer 'yes' to my questions above, one, two four and five, but not three: 'Can I understand and appreciate that, by the age of 11, boys begin to reach their peak as natural sopranos?' She was truly amazed at the range and capability of these young singers on CD, which exceeded even her awareness and expectations. "You mean boys really can sing? Could we sing like that?" asked one saucer-eyed ten-year old.
The right role models
The moral of this tale is: when did you last play an album of young boys' singing as the children came into assembly? Boys of eight to ten years need role models, but not necessarily more male teachers. The role models they need are boys a little bigger - and stronger - who can show them what their voices could do. For centuries, small boys have learned to sing in choirs by imitating bigger boys. Try playing some of these examples to your class: The Libera choir, the Three Choirboys, or soloists such as Joseph McManners or Declan Galbraith. Their ages ranged from about 10 to 14 when they recorded their albums.
There are two important caveats. First, don't pre-judge what repertoire the children will be into. It's a mistake to imagine they'll only like pop music. Boys in particular will sense your insecurity about repertoire.
It's part of our job as teachers to enable children to make informed choices. Having said that, to make boys' albums sell, music producers tend to appeal to what boy artists themselves describe to me as 'grannies'. So try to make sure you choose the tracks you play carefully. A favourite of mine remains Inigo Byrne. His album, My World, which he recorded at the age of 14, successfully escapes the 'granny trap'. A quick internet search shows a young rock singer who children think is really cool (at least, the ones in my research certainly did) - and he started as a cathedral chorister!
Singing is a worthwhile activity
It's often difficult, of course, to enjoy sharing with children something you don't feel really confident with yourself. They might well put up with your rubbish football skills, but they won't tolerate a lack of ability at organising their singing, because they do need some convincing that this is a worthwhile activity.
I used to imagine that this was somehow a 'boy thing' until I had my eyes opened recently by work on the Girls in Physics project. There I found the situation reversed. Boys would put up with what the children perceived to be a boring teacher, while girls would give up on the grounds that 'physics is for boys'. So there you have it: 'boys don't sing' is not a boy thing, primarily - it's a teacher thing.
So are we back to the thorny question of specialist music knowledge? Well, in part yes. However, in a less than perfect world, I would say that enthusiasm and a good relationship with the children count for a lot more than subject knowledge and choral training technique. Ideally, one needs both, of course. But don't underestimate the value of your skills in relating to and organising children, and understanding what makes them tick. With the Sing Up materials and training programme at hand to help, who knows what you'll achieve. I'd say, "Boys? Go for it!"
Dr Martin Ashley is Reader in Education at Edge Hill University. His prinicpal research interests are in learner identity studies and he has researched extensively and published widely on the subject of boys and singing. He teaches music to trainee teachers and directs projects on choral outreach associated with boys. After an early career in sound recording with the BBC, he trained as a middle school music teacher and taught for 17 years in state and independent middle schools, including a period at a cathedral choir school.