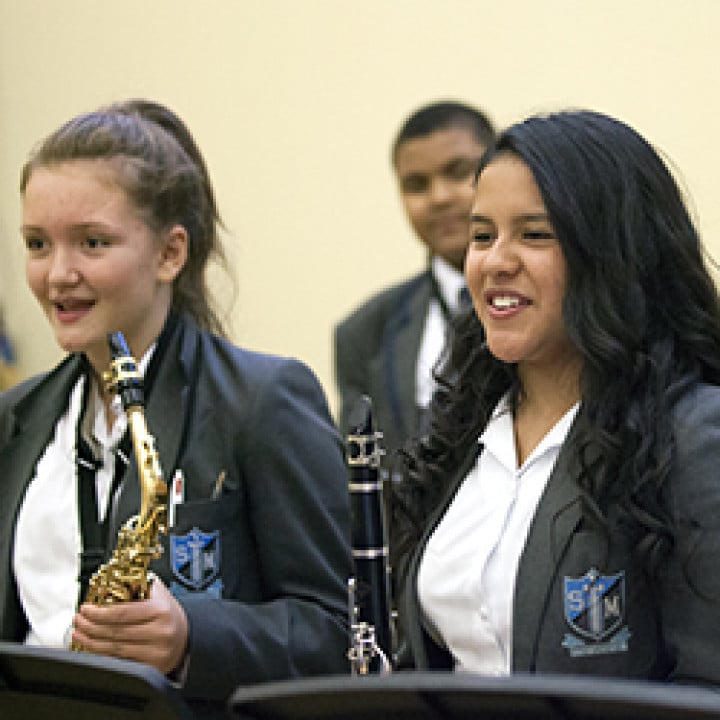 Singing together can remind us of our shared experience in the world. I make that statement because we're at a time when many international relationships are under scrutiny and societal intolerance regularly bubbles to the surface.
Singing and learning songs together can challenge intolerance. We can sing about the fact we have a right to be accepted and have the freedom to believe our own thoughts. We can sing songs from other countries and in different languages, which develops our global awareness and international mindedness. By embracing all that a song has to offer and teach us, we can encourage students to engage with communities outside of their dayto- day school environment. With rapidly expanding technological infrastructure, the world is feeling smaller and more accessible than ever before. But with this comes the need to ensure that young people are educated in global matters and are exposed to a range of cultures. Music has a fantastic power to promote empathy and cultural understanding.
How best to be culturally approriate?
My role as Head of Learning has me thinking daily about the songs and music-making activities that will inspire children, young people, teachers and vocal leaders. Teachers have the power to inspire a whole generation with their knowledge, skills and experiences, and it's surely beneficial to share innovative pedagogy from across the globe. I'm also concerned with the best way to share, learn, and teach songs from different communities, places and in languages different to my native one.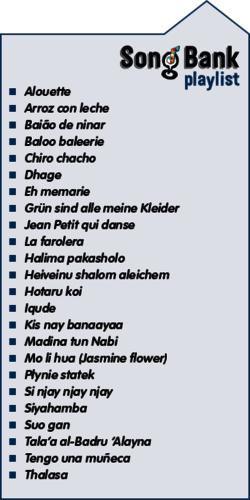 Sing Up has a Song Bank with over 850 songs. It's diverse, with songs in a huge range of styles and from different times and places. However, the songs are largely in English. We're taking steps to find the answers to the following questions:
Is the range comprehensive enough?
To what extent should there be a bigger range of languages represented?
Of the songs that are not from the UK, are we presenting them authentically?
Is each song accurately written out and are the lyrics correct?
Is the pronunciation on the recording and in the phonetic display accurate?
Do we provide provenance to a song?
There are songs in the Song Bank that I know would benefit from a translation, a phonetic pronunciation or a recording of the language by a native speaker. There are also great national organisations who can help us. We can talk to embassies, Sing Up Members from all over the world, plus Sing Up team members who have grown up and lived in many different countries.
To begin with the Sing Up team and friends are going to share songs from their childhood across this and the next issue of the magazine. On the CD you'll hear songs in English, Mandarin, Spanish, and Russian. We'll be adding songs in French, Danish, German, and Welsh. In creating these resources we're exploring the best ways to present them to the world for sharing.
Meanwhile, as we're pondering the ways in which we teach songs from other cultures, and in different languages, we'd love to hear your thoughts. Get in touch by emailing [email protected], and tell us your experiences of teaching and learning songs from across the world.