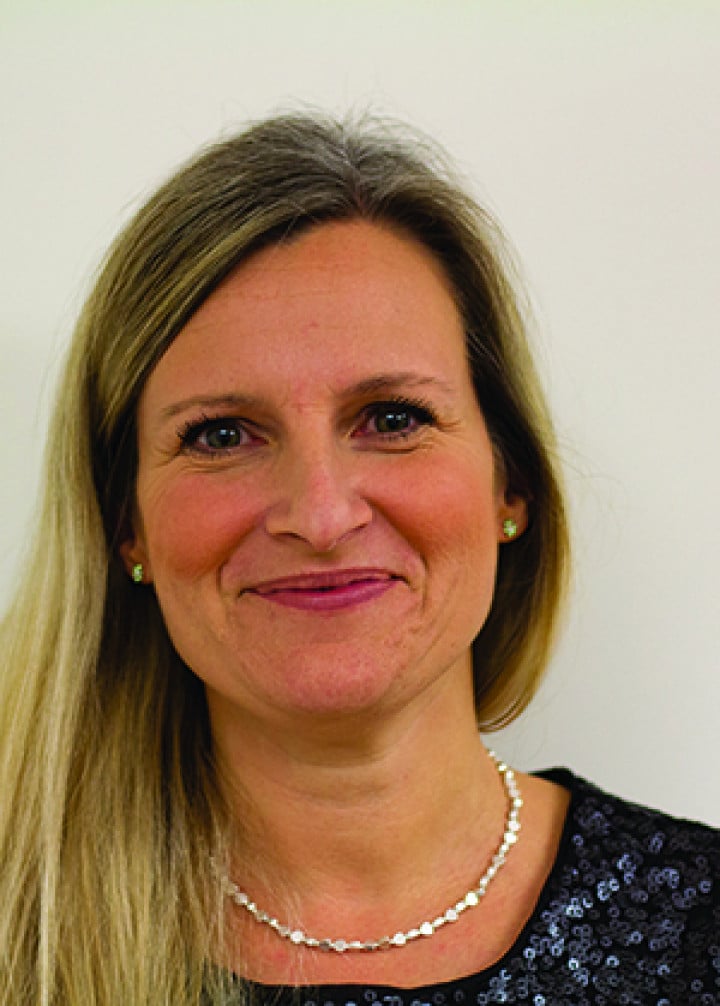 How did you come to be involved with Sing Up?
I was working at the National Foundation for Youth Music, a fantastic charity which supports music-making for children and young people who have the least opportunity. Youth Music had been campaigning for a long while for singing to have more support and recognition as an integral part of musical learning and for the voice as an instrument. At the same time there was concern elsewhere in the sector that singing was in danger of disappearing from primary schools in England.
The Music Manifesto helped to persuade the government that there should be funding for a National Singing Programme. Youth Music led one of the consortia who submitted a bid for the funding and succeeded. We named the new National Singing Programme 'Sing Up'. My background was in marketing, communications and fundraising so to begin with I was mostly focused on developing the Sing Up brand and the campaign to reinstate singing in schools, but as time went on I became more involved in other aspects of the programme.
Towards the end of the funded programme, the consortium asked me to lead us into a phase of becoming an independent company.
Tell us a bit about your education and career path, and how it led you to where you are.
I was extremely fortunate to have an inspiring and rich music education. My first instrument is the violin and I was educated in a north London borough in the 80s. The school choir was excellent and I sang alot. We recorded music education programmes for BBC Radio 4's Time and Tune, and Singing Together – this experience was a big influence when I came to work at Sing Up. I also spent four wonderful years singing with the National Youth Choir.
At Reading University I studied English Literature and Music. After graduating, my first job was at Trinity College of Music in an admin role working for the Heads of Faculty when the late Philip Jones was Principal. I then moved into other roles at Trinity and elsewhere but returned to Trinity's development department working in marketing and fundraising roles which was where I really found my niche. After being promoted through to Head of Marketing at ABRSM, I then moved to Youth Music where I was Director of External Relations.
In between working at ABRSM and Youth Music I became a mum – my son Elliot is now 14 years old and plays the piano and guitar. As he has progressed through primary and into secondary school, Sing Up has followed a similar path.
I've seen from a parent's point of view how music is supported in schools, the challenges and the triumphs, and this has certainly influenced my leadership of Sing Up over the past few years.
Why is singing so important in educational settings?
Singing is an important part of what it means to be human. There's something fundamentally powerful about singing with others that unites us and bonds communities.
In educational settings singing regularly is an aid to learning – attaching information to a tune helps our brains retain it more easily. Singing helps us breathe properly and oxygenates the blood; it releases endorphins, making us feel happy and helps to develop core skills like communication, creativity, teamwork and independence. We have received so many stories from teachers and schools who tell us how singing has helped pupils develop self-esteem and confidence, be more socially included in their class, listen well, focus on improving and show good imagination. These are all things we want our young people to develop.
Good quality regular singing can underpin them all, helping not just to improve learning outcomes, but to grow young people with the attitudes, characteristics and self-belief to sustain them in later life.
What gets you up in the morning?
A strong personal commitment to what we do. I enjoy the work, I enjoy the company of my colleagues – plus, I have to make sure my son gets to school!
What do you think are the biggest challenges the music education sector faces today? How do you think these challenges can be overcome?
The current pressure on schools to focus on STEM subjects brings a resulting risk of arts subjects being downgraded in importance in education. But, music is a vital part of any young person's education and of school life. If it is neglected over the coming few years it will have a detrimental impact on everyone.
In these times of austerity post the economic crisis, it is tempting to only focus on issues related to funding and whilst I'm sure these are really difficult for schools, I don't think that's the biggest challenge for the sector. When Sing Up first started out we conducted extensive research to understand what the barriers to singing in school were. The answer was very clear and was twofold – time and fear. Teachers told us that they didn't have the time to do singing on top of everything else required of them and that even if they did, they lacked the confidence to know where to begin.
To my mind, the biggest thing we can do to ensure that music and singing continue to happen in schools is to give teachers the permission, skills and confidence to do them. By simply telling teachers that they can sing with their pupils, that it will benefit them if they do, that it will help them to do their jobs better and that they can start in a simple way and gradually build their skills, we can ensure that every generation gets the opportunity to find their voice and develop as musicians.
Everyone has a voice, if you can speak you can sing, and there's nothing more natural than for us to sing with our children.
We shouldn't need to be given permission to do so, but we need to recreate the cultural environment where that is the case – it should just be a given that music and singing are an integral part of every child's education.
What hopes and aspirations do you have for the future of Sing Up?
We've achieved a lot already over the past 10 years (much more than I would have thought possible!) but I really want us to get to a point where it is the norm for primary and secondary schools to be singing, plus making inroads into schools internationally so we can make links between countries and learn from vocal leaders and teachers working in different settings around the world.
I'd also like us to help support the learning of musical literacy and musicianship at primary school more so that all pupils get to secondary school already musically literate and able to express themselves through music. I'm also excited that we're running training courses for vocal leaders again so I'd like us to do more of those.
This year, we have launched the Sing Up Foundation and we've are beginning to shape the work and areas it will support going forward. They are all fascinating and important areas of work and more than enough to keep us very busy for the next 10 years.