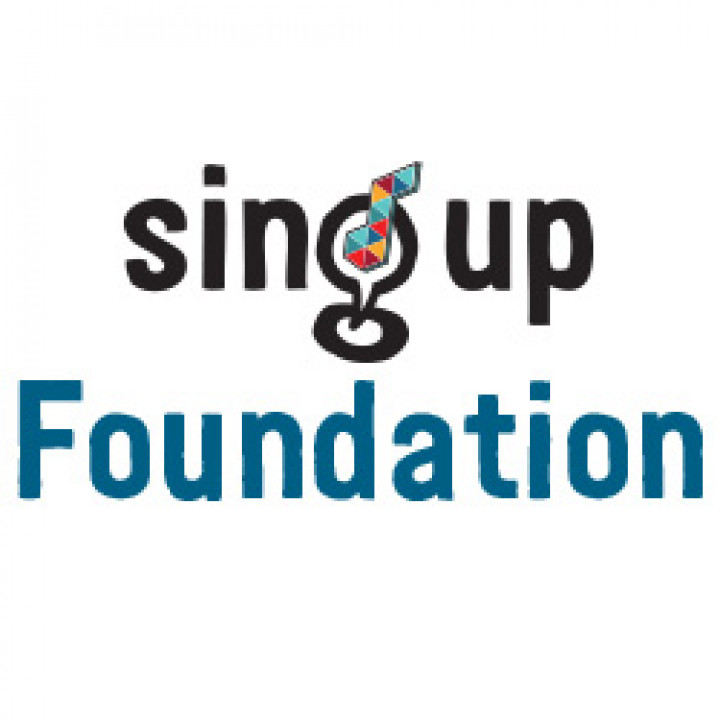 Sing Up today announced the creation of a new charity – The 'Sing Up Foundation' – to mark the 10th Birthday of Sing Up's launch in 2007
Sing Up began as the National Singing Programme, funded by the Department for Education, in order to reverse the decline of singing in English primary schools. The programme went on to achieve unprecedented success, with levels of engagement in singing across the country reaching a staggering 98% of primary schools in England.
Since government funding for Sing Up came to an end in 2012, the organisation has continued its work entirely through earned income. In addition to continuing to work with primary schools, Sing Up has expanded into secondary schools and the international education market.
The new Foundation will look at how regular singing can improve the lives of young people with mental health challenges and older people with dementia and respiratory illnesses.
Michelle James, Sing Up's Chief Executive made the announcement today at Music Mark - the annual conference of Music Education Hubs - and said:
"Sing Up has always been a champion of the wider benefits of singing - for education, social and health outcomes - and we want to mark our 10th birthday with a commitment to a new charitable purpose around singing. From creating meaningful support networks around singing together, to improving cognitive ability, singing is a powerful and underused tool for considerable positive impact."
For more information please visit singupfoundation.org
To arrange interviews/photos contact:
020 7908 5148
EDITOR'S NOTES...
Sing Up was government-funded as the National Singing Programme from 2007–2012. During that time 98% of English Primary Schools were registered users of Sing Up's resources. When the funding came to an end in 2012, Sing Up took the brave step of becoming an independent company and has been entirely self-funded through earned income since then.
Through Sing Up's 'Funded Programmes' strand, extensive research, activity and evaluation was carried out with the aim to improve the outcomes for vulnerable and special educational needs groups that included: children in foster placements or residential care, refugees and traveler children, those with learning and autistic spectrum disorders and those with movement and coordination difficulties. With the 'Beyond the Mainstream' work, Sing Up made a commitment to ensure singing impacted on all primary-aged children, including those outside of mainstream education. Sing Up will continue with this commitment to better people's lives through singing via the Sing Up Foundation, with the aim to reach people of all ages. For in depth information, see the Beyond the Mainstream Pilot report and a programme evaluation on Health and Wellbeing.