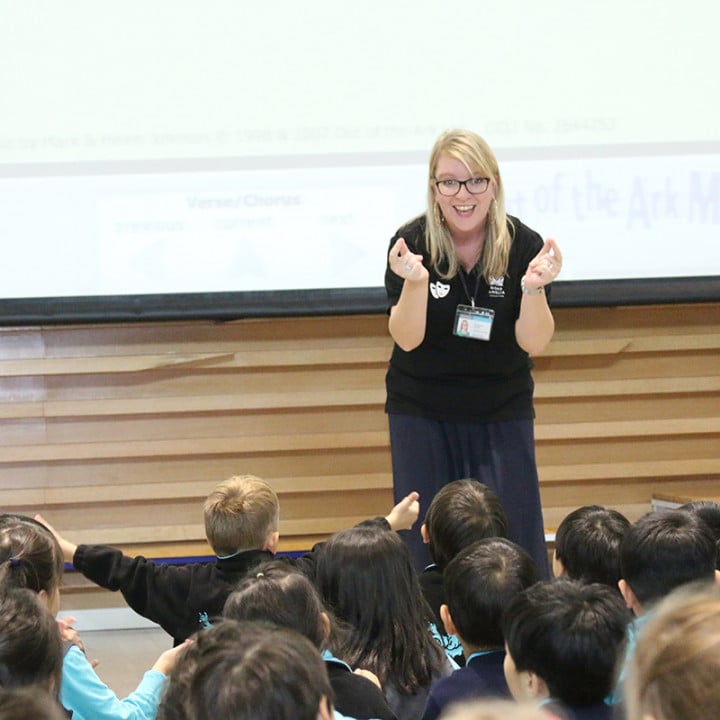 Position:
Head of Whole School Music at The British International School, Shanghai
How important is singing to you and your school and why?
Singing is a huge part of school life, whether it be in music lessons, singing lessons, productions or in the corridor! It is an easy way for students to make music together without them even realising sometimes. Singing is something that everyone can do, and everyone does, so we want to create these opportunities for our students as much as possible.
What do you think singing brings to school life?
As singing has become more popular throughout the school, the students are engaged much more with music. It can give them an ownership on their creativity as often students find it easier to compose/improvise/perform using their voice. It also introduces students to a wide variety of music genres and repertoire, as well as exploring other cultures. This is hugely important in an international school.
What techniques do you use to engage pupils with singing?
Breathing is incredibly important as we all know, and this goes hand in hand with posture. As we are an international school with students from all around the world, I also spend a lot of time on diction, regardless of what language we are singing in! If we can't understand the words, the meaning of a song can easily be lost.
What would be your top tip to a teacher who is totally new to singing in school?
Repertoire! Find something that will engage the students, not necessarily something that they already know, but something they can relate to or will grab their attention.
What are your favourite songs on the Sing Up site and why?
One of my favourites is Bassez down because it's so fun and upbeat. It's also repetitive which works well for the younger students and the backing track really brings the song to life. Another example of this is The friendly robot, which the students love because of all of the electronic sounds in the music. The rhyming words also help the students to learn the lyrics quickly. For the older students songs like Building, Electricity and Hang out the washing on the Siegfried Line link really well to the topics that they are learning in school.
What are your favourite singing resources and why?
Being able to have a performance track and a backing track is invaluable. I am often not able to sit at a piano and accompany the students while trying to teach the song to them as well, so being able to play them the full version of the song and then use a backing track is an amazing resource. The backing tracks often add a real flavour to the music, something that cannot be imitated easily on the piano.
Any final thoughts about singing in a school environment?
From a very young age singing is an easy way to introduce students to music. It can also be an excellent learning tool for other subjects, and builds confidence in students every time they perform - whether it be in a concert, assembly or just in class. Having a resource like Sing Up in our school also means that non-music specialists can use singing in their lessons and incorporate songs into their everyday teaching.
We'd love you to be our next Teacher Spotlight- Get in touch at [email protected] and let us know what you have been up to! Make sure you see more of our Teacher Spotlights for inspiration.