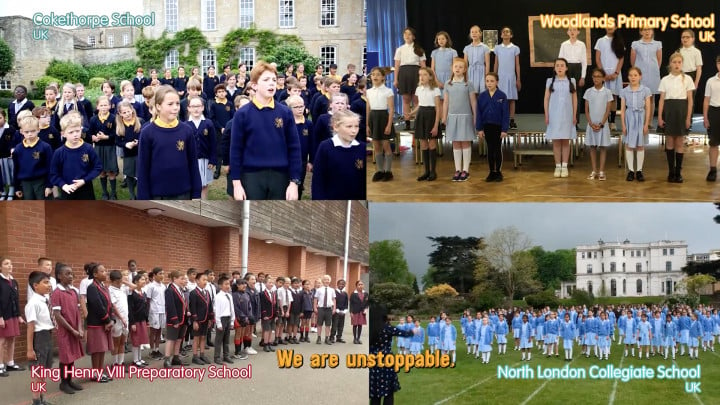 On 30 June 2021, over 24,200 singers around the world came together to sing (We are) Unstoppable by Emily Barden.
This year, Sing Up Day felt more powerful than ever. We saw schools take part outside, socially distanced, in bubbles, and even creating their own school digichoirs so that pupils could still take part and experience the joy of singing. Thank you so much to everyone who joined in and sent in your videos – you showed that, despite some difficult circumstances, we really are unstoppable.
Who took part in Sing Up Day 2021?
5 continents
15 countries
195 schools, choirs and singing groups
24.2k singers
Every year, we ask those who took part in Sing Up Day to send us videos of their singers performing the Sing Up Day song so that we can create our international Digichoir. This year, we received a wonderful 80 videos from all over the world. Watch the Sing Up Day 2021 Digichoir below.
Looking back on the day
We saw a fantastic range of schools and choirs get involved in so many different ways.
Some groups sang outside...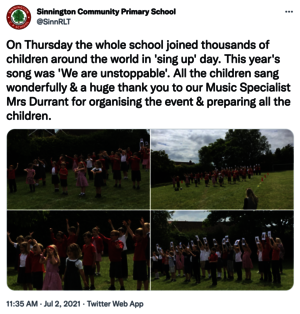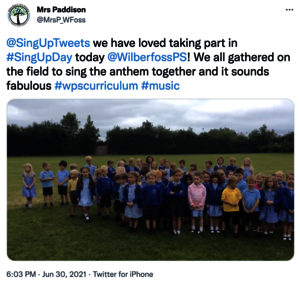 Other schools sang socially distanced inside...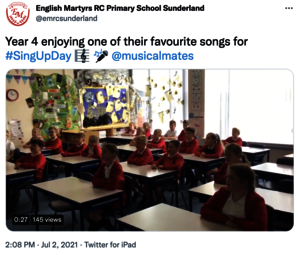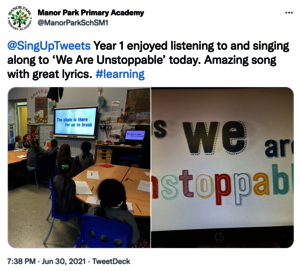 Others created their very own virtual choirs...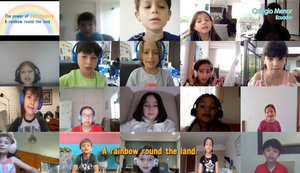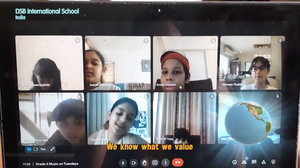 Take a look back on some more of the action from the day in our Twitter moment.
Looking ahead to Sing Up Day 2022
We hope you will join us for next year's Sing Up Day and celebrate singing. Stay tuned for more information about the date and song.