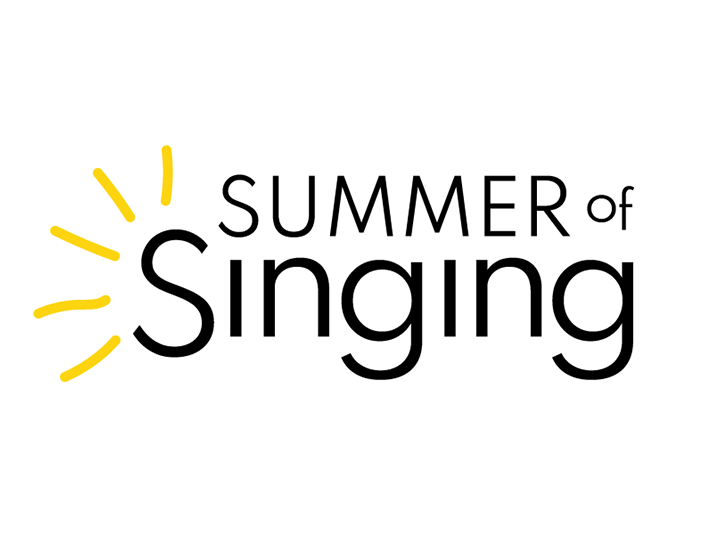 Sing Up CEO, Michelle James, announces Sing Up's partnership with other singing organisations to help you enjoy the benefits of singing this summer. Explore our Summer of Singing.
As we emerge from the Covid-19 pandemic (hopefully) and begin to take stock of the past year, I've been trying to make some sense of what has been lost and what's been gained. If we focus only on the losses - what we have been deprived of, the restrictions we've adapted to, the missed time with friends and family – we might be missing some important and life-affirming positives. Because even though the losses have been hard to bear at times, we have also witnessed examples of individual and collective resilience, generosity of spirit, genuine heroism and incredible determination. This is true of us all, regardless of age I think, and pupils too will have experienced all these things and have their own stories to share and reflect on. Wouldn't it be great to give them some creative space in which to do this, and to give a voice to all their thoughts and feelings? Perhaps it is essential we help them to do this before expecting them to launch straight back into learning again.
It was as I was reflecting on all this it occurred to me that what Sing Up could do would be to facilitate the right conditions for a renewal of singing for all the health, well-being and community rebuilding benefits it would bring to pupils and schools – a reminder that singing together can be the glue that binds a school community in a shared activity. Teachers too will benefit from the feel-good benefits of a bit of singing! I realised the best way to go about this would be to partner-up with the other national singing organisations to create a big, collaborative summer singing festival. Something joyful, renewing and celebratory! Something to help kids find their voices again.
We're really pleased to be working with our partners Out of the Ark, Young Voices and The Voices Foundation on creating a Summer of Singing and are looking forward to sharing lots of singing ideas, resources, songs and events for you to get involved with over the coming months. As well as the four lead partners, other partners are coming on board as we go, so together, we will be bringing you the richest variety of singing suggestions for you and your pupils between April and July.
Some schools may understandably be feeling a little nervous about re-introducing singing if it is something you haven't been doing because of Covid-19 worries. We've got the latest guidance available here and even if you just dip your toe in the water with some outdoor singing as the weather gets warmer we're sure that you will be able to find something that works for your school community from the various ideas on offer from the Summer of Singing partners. However you go about it, we know that singing will be an essential tool in helping children to settle back into school life, establish new routines, and share their experiences of the past 12 months.
We want to inspire you to sing this summer. Even if you only try a few of the ideas on offer, by investing time in developing singing with the children in your school you'll see the benefits. The outcomes will be much greater than you can imagine, not only for the children but for the whole school community.
Michelle James
CEO, Sing Up