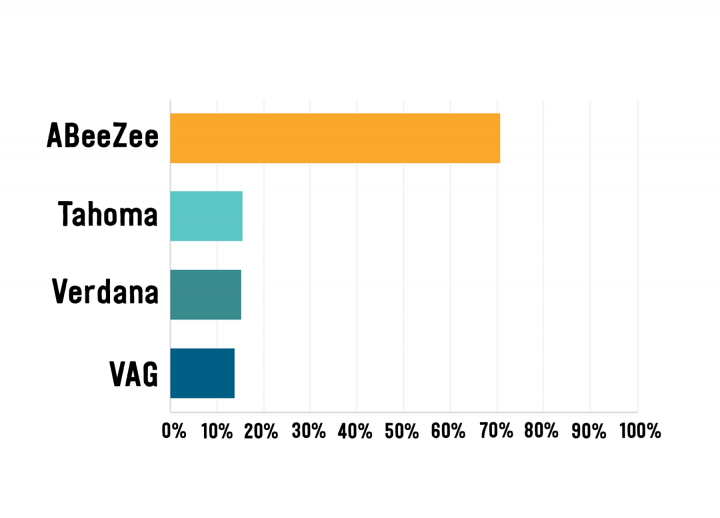 Following the launch of our new website at the start of the year, we have loved seeing how everyone has been getting on with the changes. As ever, your feedback and suggestions have been crucial to enable us to make Sing Up the best resource it can be for our users.
We noticed that some of our Members did not find that the font on the whiteboard to be up to the job and so we focused on correcting this as a priority, to make sure that our lyrics are as easy to read and child friendly as possible.
After careful consideration, we selected four new fonts and created a survey to let our Members have their say. Receiving an amazing 1,582 responses, we found a clear winner with over 70% of participants choosing ABeeZee as one of their preferred fonts.
You will see that this font has now been implemented on the whiteboard across our website and we hope that you are as pleased with the results as we are. We would like to thank everyone who took part in the survey and helped us to make this improvement to our website.