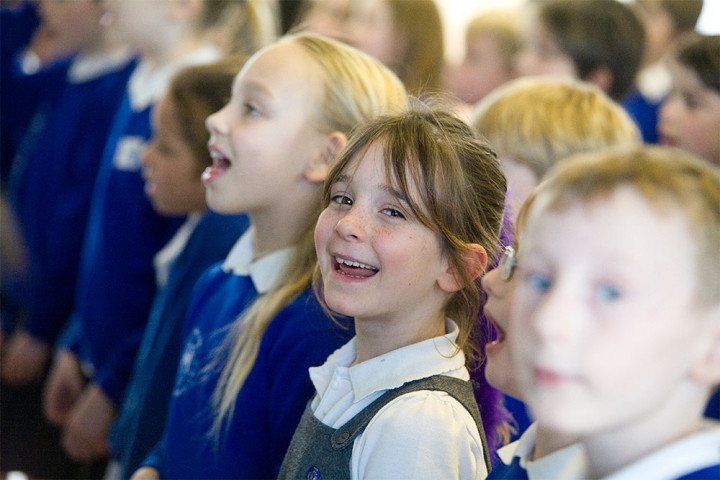 Sing Up is excited to announce that our new website has arrived. This new format has come as a result of the years of feedback we have received since Sing Up began and is part of our continuous efforts to improve what we offer to our Members. As a result, we have upgraded several features of our website to make things quicker and easier to find. These include:
Improved search function
Clearer website navigation
Fully supported on phones and tablets
Content curated for Members based on their interests
We would like to thank everyone who has sent us feedback so far on the new website. Your comments are crucial to help us continue providing the best quality product possible. We understand that it will take some time to get used to the new format so, in order to help you get to grips with the changes, here are some of the main improvements we have made.
Navigation
The new Sing Up website is designed to increase functionality and make our resources easier to navigate. With this in mind, we have given the design a refresh, with a modernised and cleaner look. The improved navigation is found throughout the site, with the main pages leading you directly to the type of content you are looking for, whether that is for music teaching or leading choirs and assemblies.
Your dashboard will display resources curated specifically for your individual interests and needs, which can be edited in the My Profile section of your account. We have also made dramatic improvements to the search function, which is now faster and more intuitive, ensuring that all relevant content is located quickly. You now even have the option to filter the results by different themes and categories.

Song Bank
In the Song Bank, everything is right there where you need it, with fewer steps required to find what you are looking for. The content is easier to filter and the improved search function makes it quicker to find songs. Don't worry, none of the songs you have downloaded have disappeared, and you still have unlimited access to streaming and downloads if you are a school or organisation Member.
Lyric sheets are available to download for some of our songs and we are looking into adding more of these. The improved song player allows you to play songs straight from resource pages without having to leave the page, and we have also updated the Favourites feature, which enables you to save songs and pages to your library, making it easy to find them again.

Whiteboard mode
Our interactive whiteboard mode allows audio to play in time to the lyrics, which means that you no longer need to scroll the lyrics manually yourself. Audio can also play in time to music notation for enhanced musical learning and understanding. The whiteboard is a fantastic tool to support rehearsing and workshopping songs and includes a variety of useful features, allowing you to slow down tracks, loop sections, adjust the font size, view lyrics only and view in full screen. The whiteboard mode is built to display beautifully on all devices, meaning that you can easily use Sing Up on your phone or tablet wherever you are.

Playlists
All your playlists will still be there as before and we have made playlists even easier to manage. You can now choose if you would like to add the performance track, backing track, or any other available track from each song go into your playlist. Whiteboard mode within playlists is simpler to navigate, allowing you to put your songs into a playlist in the order that you need for performance and then use the whiteboard to teach. Furthermore, we have created additional Top Ten playlists to give you even more to choose from.
Account and shop
Details about your account are now clearer and easier to find in your account area, with information about your expiry date, organisation type and Membership found on the main account page. Buying or renewing your Membership will also be simpler through the new and improved shop area, which now has clearer navigation as well as a revamped and streamlined checkout process.
And more to come…
We of course don't stop there, as more improvements are also currently in the works, such as:
Ability to add playlists from resource pages to your own playlists
Search function for your playlists to help you find the specific playlist you are looking for more quickly
Improvements to the grouping functionality for saved songs and pages
Lyric sheets available to download for more of our songs
A more child-friendly typeface in the whiteboard
Ability to copy and paste lyrics from song pages
Thank you for bearing with us during this period of transition and for your continued support. We hope that these improvements will enhance your Sing Up experience and make it quicker and easier than ever to keep your pupils singing. Do contact us with any feedback, questions or problems and we will be happy to solve them for you very speedily. The more feedback we get, the more we can get the website just as you want it.