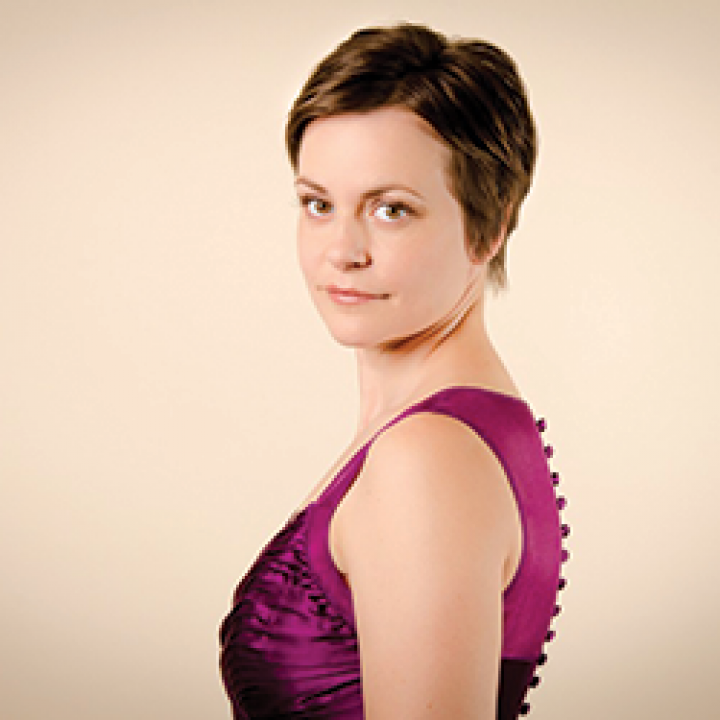 Charlotte Mobbs
Professional singer
What do you do now?
I am a full-time professional singer with The Sixteen and sing with ensembles such as the Gabrieli Consort, The King's Consort, and I Fagiolini. I am also passionate about helping young singers. I teach at Worth School one day a week and as a course tutor for the National Youth Girls' Choir and The Sixteen's 'Genesis Sixteen' training scheme. I am also mum to two boys and in my spare time (!) run the choir at my sons' school.
How did you first get into singing?
I sang my first solo in the play school nativity aged 3 - I was the star! I had a very enthusiastic Headmaster at my junior school who ensured that everyone sang, and then I joined my local church choir, where the training began.
Who was your most inspiring singing or music teacher and why?
It is so difficult to name just one. I had a fantastic singing teacher at school called Gill Atkinson. She taught me so much and was very inspirational. She also conducted the county youth choir - South Avon Youth Chorale. I learnt so much through my time in that choir and wouldn't have got into the National Youth Choir without the skills she taught me. Thank you, Gill.
What skills did you learn in choir which you still use now?
I have learnt many skills during my time in choirs that have helped me both as a singer and now as a teacher, but I would say that one of the most important things I have learnt is that you do your best work when you listen.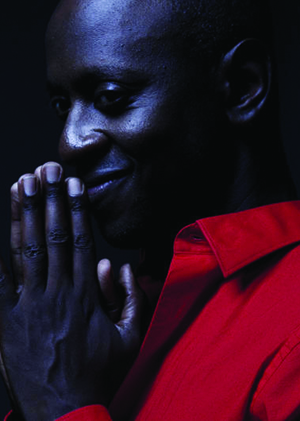 Andrew Bukenya
Teacher and performer
What do you do now?
I live in Sydney, wher eI teach English as a second language and use my Japanese skills as an interpreter from time to time...and, having spent a few years of not singing when I first moved here, I am increasingly getting booked for singing gigs!
How did you first get into singing?
A gentleman at St Anthony's Church in Forest Gate heard me singing with my mum in the congregation, thought I had a decent set of soprano pipes and said I should join the church choir, bless him.
Who was your most inspiring singing or music teacher and why?
I can't single one out! It feels a little unfair because to paraphrase the wonderful Maya Angelou, the good ones found me at my most teachable moments... but John Aplin at the University of East Anglia was a wonderful influence to a young bass with an inquisitive musical ear and an instrument that felt a little unwieldy and bigger than the body that it was housed in.
What skills did you learn in choir which you still use now?
My time as a chorister with NYCGB really was an incredible one. Musically it let my imagination fly and honed whatever musicianship lay dormant within and needed a release. In terms of skills, we really got to do the groundwork on music spanning a 3 to 4,000 year period, whilst learning to respond instrumentally and intuitively. Add to that teamwork and individual challenges as a soloist and conductor/section leader and I ended up with a confidence and musical knowledge that have stood me in great stead ever since.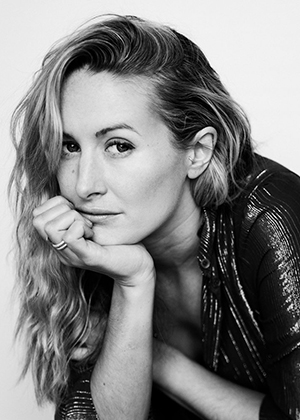 Kate Marlais
Resident Composer, Lyric Theatre
What do you do now?
I am currently Resident Composer at the Lyric Theatre, Hammersmith. I am also a singer and actor in theatre, songwriter and vocal coach. I write music for theatre, write books/music/lyrics for musical theatre, and have recently set up Modulate, a platform for female composers for stage.
Who was your most inspiring singing or music teacher and why?
My singing teacher at school, Joanna Soane. Above all, she taught me to believe that I could do it. She encouraged me to go for of lots of opportunities - like NYCGB - and within my last two years of school I was suddenly making my parents run me all around the country to take part in concerts, competitions, choirs and festivals. Luckily, they didn't seem to mind too much!
What skills did you learn in choir which you still use now?
Singing in a choir is one of the best feelings in my opinion - total escapism and camaraderie in the middle of walls of sound. NYCGB raised the bar, demanding meticulous detail to vocal craft and musicianship. I always aim for that level of precision in music now. Also, it taught me the skill of reading and learning very difficult music very quickly.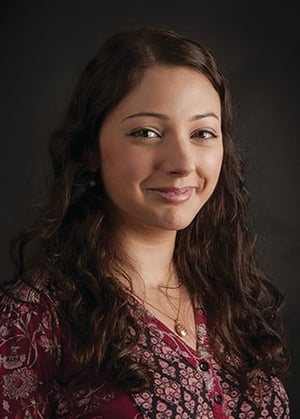 Avalon Summerfield
Student, freelancer and Co-Director, Leicester MusicFest
What do you do now?
I split my time between studying for a masters at the Guildhall School of Music and Drama, freelancing as a singer and music teacher, and running a music festival with three colleagues in Leicester, Leicester MusicFest.
How did you first get into singing?
I started as a chorister when I was 8, and it really took off from there - I joined NYCGB and sang all the way up through Girls' Choir, Training Choir and National Youth Choir, all of which really cemented my passion for singing. I then started to develop my solo singing, and now I enjoy working as both a solo and choral singer.
Who was your most inspiring singing or music teacher and why?
The first was my first choirmaster, Aric Prentice: he made all the music we sang, from Byrd to Stravinsky, seem equally interesting and exciting, and I feel this helped me be pretty open-minded musically. Then when I went to Saturday school at the Royal College of Music, I met a singing teacher called Veronica Veysey Campbell, who completely changed how I felt about singing as a form of communication and expression, and how it could be extremely rewarding and cathartic to sing solo as well as in a choir. Her openness, respect and patience with young people really inspired me to do something similar, which I now do with my own music festival in Leicester.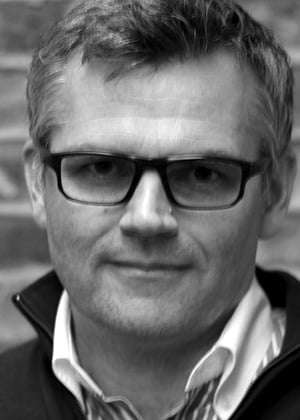 Jonathan Grocock
Chief Administrative Officer, HSBC
What do you do now?
I work for HSBC as the Chief Administrative Officer for retail banking in Europe. I've kept singing over the years and now sing regularly with Coro, a choir set up in London almost 20 years ago by a group of NYCGB Alumni. It's great to sing with old friends and new, and I've recently taken on the role of treasurer.
Who was your most inspiring singing or music teacher and why?
John King was amazing as a first choir master demanding the same behaviours and focus as I experienced in NYCGB. But my most inspiring music teacher was John Ellis, who still runs the Doncaster Youth Jazz Association. He spotted I had a little talent and gave me an opportunity to play with some great musicians in fantastic venues. He was demanding, inspiring and just a little bit scary!
What skills did you learn in choir which you still use now?
The drive to excel, an attention to detail and the life and management skills you get from living and 'working' with a group of highquality performers.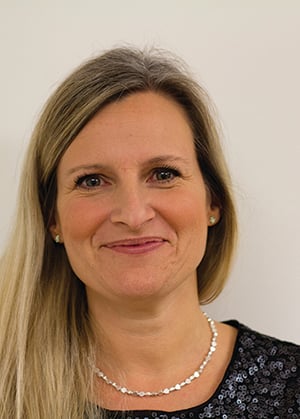 Michelle James
Chief Executive, Sing Up
What do you do now?
I'm CEO of Sing Up. I've been working in music education since graduating from university and running Sing Up really is a dream job for me.
How did you first get into singing?
I was extremely fortunate to get lots of musical opportunities at school. At my primary school I was given the chance to learn the violin and there was lots of singing going on. My secondary school had a genuinely world-class school choir and we travelled the world and won competitions. When I was 16 I auditioned for and joined the National Youth Choir and that was a wonderful experience too.
Who was your most influential/inspiring music teacher and why?
All of them were inspiring and influential in different ways and at different times in my musical journey, but I think I learned the most and was the most inspired by the other young musicians around me - in Youth Orchestra, at my school and in the National Youth Choir. I had friends who were incredibly talented and hard-working musicians in all of those contexts - some of them have gone on to be professional performers and teachers, and I still often bump into them in my role at Sing Up.
What skills did you learn in choir which you still use now?
Hard work, dedication and focus - individually and as part of a group. Listening really well to instructions and to each other, and using those listening skills to improve the overall result. How to celebrate successes together and support each other through periods of intense work and rehearsal. Being in my school choir really shaped my whole experience of school life. It was a hugely enjoyable and sociable activity, which insulated me from the stresses of academic work and teenage angst (!) and gave me a huge sense of collaborative achievement and shared enjoyment.
I'm 100% sure that learning to play an instrument and singing regularly was a huge benefit to me as a child and to my development in so many ways.