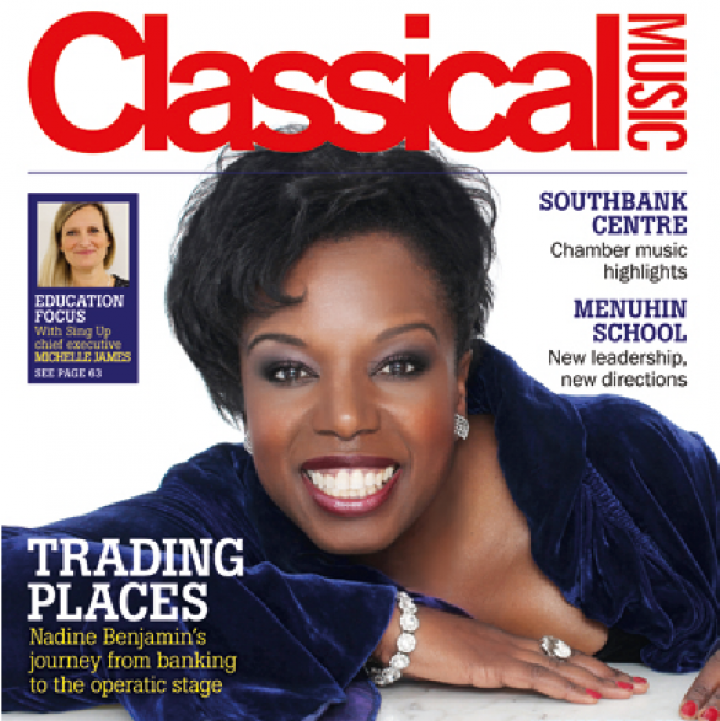 Sing Up are delighted to be guest editors for this month's Education issue of Classical Music Magazine.
If we give children opportunities to sing regularly from early years onwards, not only are we potentially preparing musicians and singers for the future, we are giving them a source of enjoyment, health and wellbeing for life.
This is what really drives what we do at Sing Up, and many other organisations and individuals working with singing in music education, health provision and community contexts. We've curated views and stories from a selection of them for this issue.
We have perspectives from a mix of music teachers and we have sought and included the voices of student, professional and amateur singers to get their perspectives on their own vocal practice and singing journeys. Features include the rewards of teaching for professional performers and Sing Up's Chief Executive Michelle James also writes about what it means to be a singing school.
The excellent education and grassroots work of Glyndebourne Opera, The Royal Opera House, Snape Maltings and SoundCity, Brighton and Hove Music Hub, is under the spotlight. Plus, we take a look at Live Music Now's A Choir in Every Care Home initiative; and voice experts Emily Foulkes and Jenevora Williams talk about the many benefits of singing for all ages and the anthropological reasons why we sing.
We hope you'll find our contribution to this month's magazine interesting and inspiring in equal measure, and our sincere thanks go to all the contributors who have written something for the issue.
EDITOR'S NOTES…
1. Sing Up began as a government funded programme to reinstate singing in primary schools in 2007. It was a successful programme, reaching 98% of primary schools by 2012. Since 2012, when the funding stopped, we have sustained ourselves entirely through earned income from schools' membership subscriptions and the continued loyalty and investment from schools is a sign of the value they place on singing and on the work of Sing Up. To our knowledge it is also the only previously fully-funded government initiative which has been able to keep going entirely from self-generated income.
2. Sing Up has always been a champion of the wider benefits of singing – for education, social and health outcomes – and marked our 10th birthday in 2017 by launching the Sing Up Foundation, a new charity with a commitment to a new charitable purpose around singing.
For further information please contact:
[email protected]
t. +44 (0) 20 7908 5148
Twitter: @SingUpTweets